Dear fellow Spaniards! We here at Barcelona-home are the number one advocates of the beauty of Barcelona and all the amazing offerings it has to so generously give. So much so that we founded a blog on it! However, there is no denying that there is a great big world out there past Barcelona, ready to be explored. One such place is the land of the free, the home of the brave and the place of unlimited donuts… the U.S.A! The United States of America is on the bucket list of almost all travelers as it is so often portrayed in movies and tv series as the epicenter of modern-day culture. Whether you see yourself as a New England East Coaster, a So Cal West Coaster or even a southern bell, America has a destination to suit all fantasies.
While in an ideal world we could travel freely between continents and countries without a care, our modern day society requires, for many reasons, visas to gain entry and the United States is no exception. In fact, gaining entry to the U.S for a holiday requires a little more preparation and paperwork than other countries.  In order to visit the U.S, a holiday visa is required called an ESTA and this can sometimes be an intimidating process for those who have no familiarity with the subject. Fear not! as your travel fairy godmother, we will get you to the ball, or to the U.S.A in this case. We have broken down the ESTA process for you to make the application process a seamless venture, allowing you to enjoy every aspect of your American dream.
What is ESTA and why is it required for Spanish citizens?
ESTA is an acronym for Electronic System for Travel Authorization and is used by the United States as a type of visa. It as an automated system that determines the eligibility of visitors to travel to the U.S under the Visa Waver Program and whether such travel poses any law enforcement or security risk. Spanish citizens fall into the category of visa waver and, hence, can participate in the electronic system.  Failure to acquire ESTA will result in denial of entry to the states so we recommend filing for ESTA as soon as possible once you have booked your holiday to avoid disappointment.
How to obtain ESTA?
The electronic system in place makes applying for ESTA a straightforward process. The Visa Waver status of Spain means that you do not need to visit an American embassy, bring a long list of paperwork and wait in excruciating lines.  The online process makes applying for ESTA something that can be done from the comfort of your own home. There are four easy steps to follow when applying for ESTA.
Start a new ESTA application. This involves clicking on the "start application" button on the home screen and filling out information under various categories such as "about the traveler", passport details and answering mandatory questions about previous criminal convictions and so on.
Complete the Esta application. This involves giving personal family information about your spouse, children and children. It will also ask for information such as employment information, US point of contact information (this can be the address of where you are staying) and further eligibility questions.
Review and make payment. This step will allow you to review your whole application and make amends where/if needed. At this stage, you will also be asked to pay the $14 dollars (approximately 11.5 euros) ESTA fee.
Processing. Your application will be submitted once you have reviewed and paid. The processing stage normally takes up to 72 hours and you will be notified by the email which you gave in the application of its status.
Important Information
Countries who qualify for the VIsa Waver Program: Andorra Australia Austria Belgium Brunei Chile Czech Republic Denmark Estonia Finland France Germany Greece Hungary Iceland Ireland Italy Japan Latvia Liechtenstein Lithuania Luxembourg Malta Monaco Netherlands New Zealand Norway Portugal San Marino Singapore Slovakia Slovenia South Korea Spain Sweden Switzerland Taiwan United Kingdom
Each ESTA which is obtained is valid for up to two years. However, it is the responsibility of the holder to make changes to their ESTA if they are issued a new passport, have changes to their name, gender, or country of citizenship, to name but a few.
It is important to remember that acquiring ESTA does not guarantee entry into the United States. The final say is down to the U.S Customs and Border Protection (CBP) officers which are stationed in both American and some international Airports. They will ask a series of questions and determine entry to the US and have the power to deny your ESTA at any time.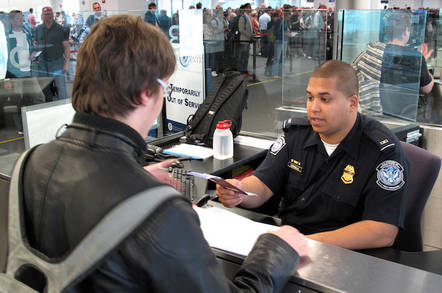 Under the Visa Waiver Program, the person is only permitted to stay in the country for combined maximum 90 days. Unfortunately, the admission period cannot be extended under the program and failure staying longer than the permitted time will result in legal consequences and a possible denial of travel to the U.S in the future for a period of time.
So, do not put off that dream trip to the big apple any longer. Take that leap and experience the wonders that American has to offer with your ESTA holiday visa.