The city of Barcelona is one with a lot to offer. From the winding streets and somber Gothic architecture of Ciutat Vella to the sunny boardwalk and xiringuito beach bars of Barceloneta, the bohemian plazas of Gràcia, elegant avenues of Eixample, green gardens of Montjuïc and industrial-chic art spaces of Poblenou, the Catalan capital offers an unbelievable range of different environments to explore.
Planning a visit to Barcelona?
Daunted by the metro map and long list of to-do´s?
Then check out Barcelona Smart Moving, the new e-commerce platform of the TMB (Barcelona´s main public transit operator)! The website offers practical information on popular tourist attractions, as well as a handy guide of all of the public transportation networks in the metropolitan area.
The platform also offers three different ways to help you plan ahead, and map out your route even before arriving to Barcelona. That means a comfortable, modern, fast, fun, sustainable and affordable ride through the sunny City of Counts!
Barcelona Travel Card: Hola BCN!
Enjoy unlimited service through the wide transportation network of Barcelona! Choose between the 2, 3, 4 or 5 consecutive day vouchers and book online to receive a 10% discount off the original price. Sound easy enough? So is picking it up! Simply check your email for a voucher with a personalized code and use it to redeem your travel card at any of the 200 machines in the city´s metro stations. Hola BCN! gives you unlimited access to the metro, bus, tram, cable car (furnicular), Rodalies commuter rail (Zone 1) and Ferrocarriles de la Generalitat (FCG) railway (Zone 1).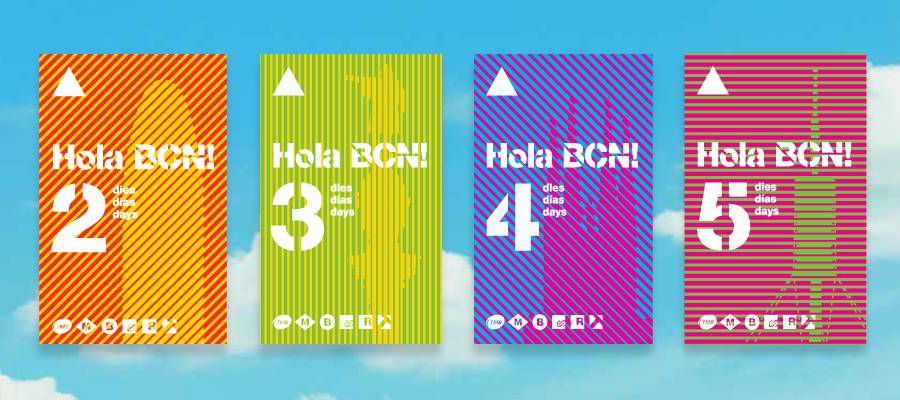 Hop on the metro to see the Sagrada Familia, take the bus to Arc de Triomf and have a picnic in Ciutadella Park. Take the FCG, then the Tramvia Blau tram, then the cable car to the top of Tibidabo Mountain. Enjoy spectacular views of Barcelona at sunset. The total transportation price of this day would be over €20 with conventional single tickets. A 2-day Hola BCN travel card costs only €12.60, or €6.30 per day. Which one would you rather pay?
Another benefit of the Hola BCN! card is that you will not incur any additional cost from shuttle transfers to and from the airport. The Rodalies commuter rail and metro line L 9 Sud, with service between the city center and El Prat Airport are both included in the network covered by the voucher.
Barcelona Hop On – Hop Off
Sit back, relax, and enjoy a comfortable ride through Barcelona, passing all of the city´s most emblematic sites. Hop off when you´d like a closer look. We´ve seen them before. The double-decker tourist bus service sweeping the globe and offering travelers a sustainable and economical way to visit the sites they want to visit.. and only the sites they want to visit. No more waiting around for what the rest of the group wants to do. Simply circle the attractions you wish to visit, hop on the bus and hop off when you get there. When you´re done, return to the stop and another bus will pick you up within a matter of minutes.
The buses of Barcelona Hop On – Hope Off are equipped with free WIFI and an audio-guide with interesting historical and cultural facts, available in 16 different languages. Choose between 3 routes, with a total of 45 stops and 5 points of connection between them. The buses have been adapted for individuals with reduced mobility and hearing. Check out the official Hop On – Hop Off bus page of Barcelona Smart Moving for information on operating hours and prices.
Montjuïc Cable Car 
Enjoy spectacular views of Barcelona and the sparkling Mediterranean Sea during the 750m Montjuïc cable car ride between the city center and the top of Montjuïc mountain. This unique bird´s eye perspective will provide you with unforgettable views of the Sagrada Familia, W Hotel, Agbar Tower and the many beautiful cathedrals of the historic center. The cable car has three different stations (Montjuïc Park, the Viewpoint and Montjuïc Castle), with a wide range of museums, gardens and other sites to visit.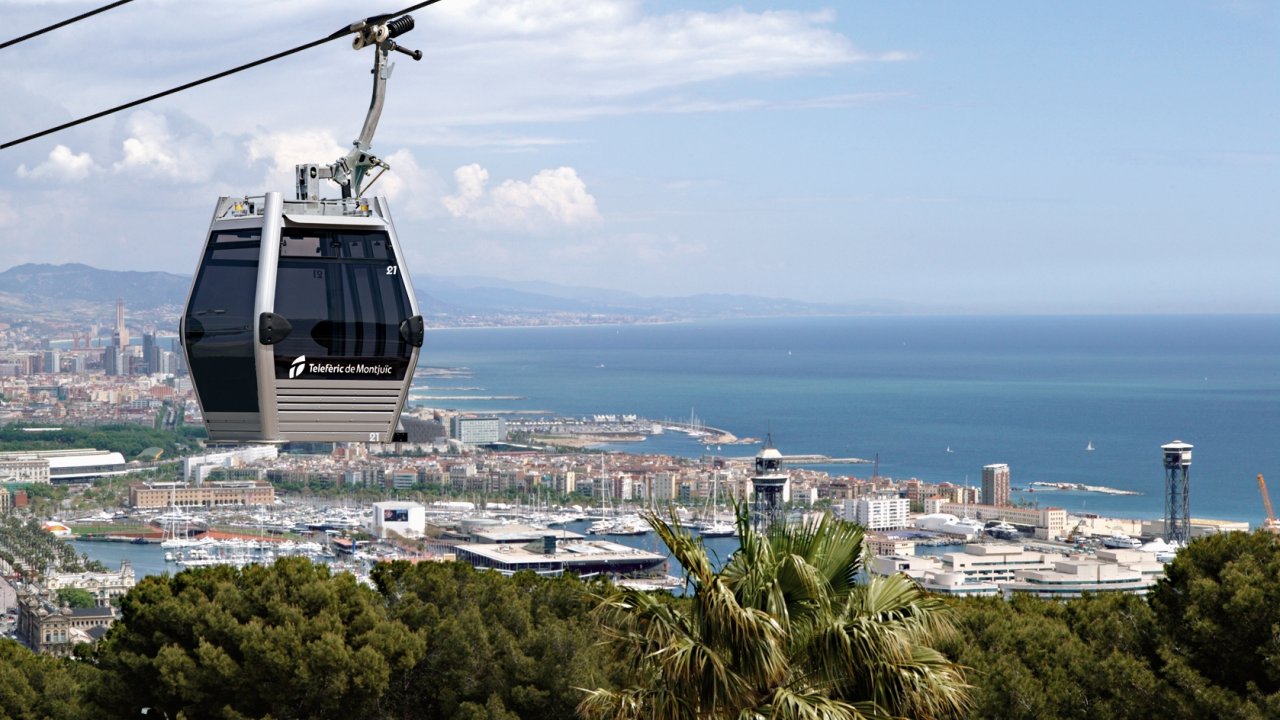 The modern cabins have a capacity of 8, making this the perfect activity for families. The cars are also adapted for individuals with reduced mobility. By booking online through Barcelona Smart Moving, you will enjoy a 10% discount and easy pick up of your tickets.
More to come from Barcelona Smart Moving…
As a response to the increase in the influx of tourists Barcelona has seen in recent years, and to meet the rising demands for easy, affordable and sustainable transportation within the city, the TMB seeks to continue broadening its range of services.
The BSM platform will soon make available bus tours, with cultural and gastronomic day trips out of Barcelona to other popular destinations within Catalunya, including the magical Montserrat Mountain. Day trips will be complemented by Barcelona Sightseeing Night Bus tours, which will offer night-time routes of Barcelona´s most beautiful monuments, enabling visitors to see these when they are beautifully lit up.
Additionally, Barcelona Smart Moving will soon be offering travel card packs, to fully adapt to the needs of all travelers.
Check their website for updates!
Featured Photo Credit: barcelonasmartmoving.com
Photo Credit: experience.catalunya.com
Photo Credit: barcelonasmartmoving.com
Photo Credit: barcelonacitytours.rezgo.com