This page contains carefully selected services in Barcelona. Firstly you can see the best Barcelona discounts for services all around the city. Secondly, you can find trustworthy services, which we prefer to use in Barcelona-Home.
Your low cost personal trainer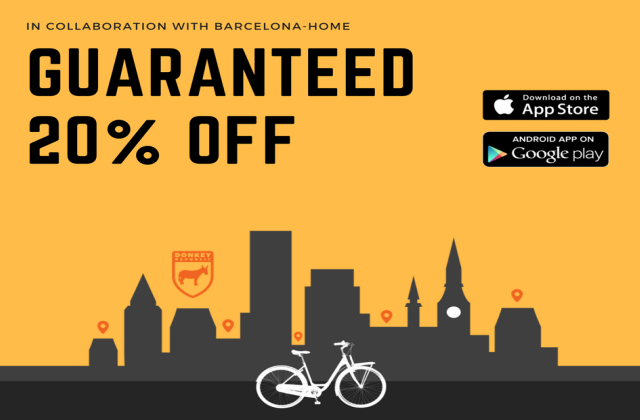 Let's go for a ride in Barcelona!
Discover Barcelona by bike! Get a 20% discount renting the closest bike to your apartment! Use the promo code "BCNHOME"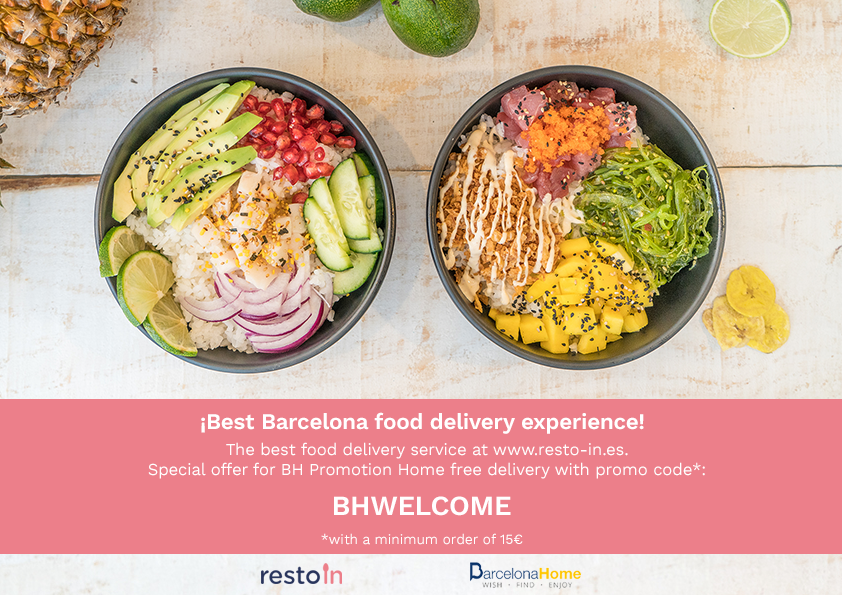 Barcelona food to your doorstep!
Enjoy the best Barcelona food. Use the promo code BHWELCOME during your order for free delivery!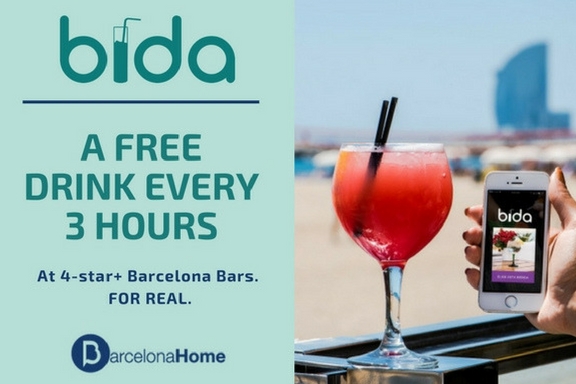 Bida, your Drink-a-Day App!
Every day you can discover a new place, have a drink every 3 hours and come back the day after if you like it. For Barcelona-home clients promo code "BCNHOME18" if you want to try the app and get your first free drink.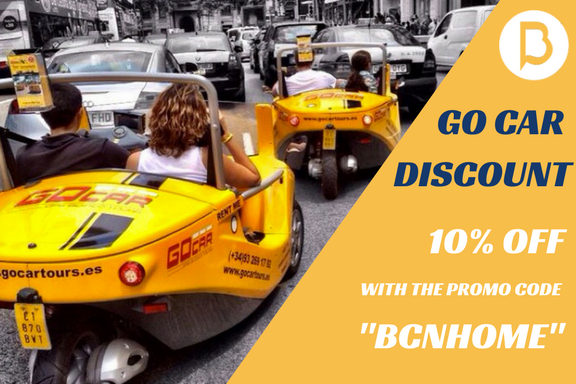 Discover Barcelona on 3 wheels!
Save up to 10% on the final price and enjoy Barcelona with your GoCar. To get the discount use the promo code "BCNHOME"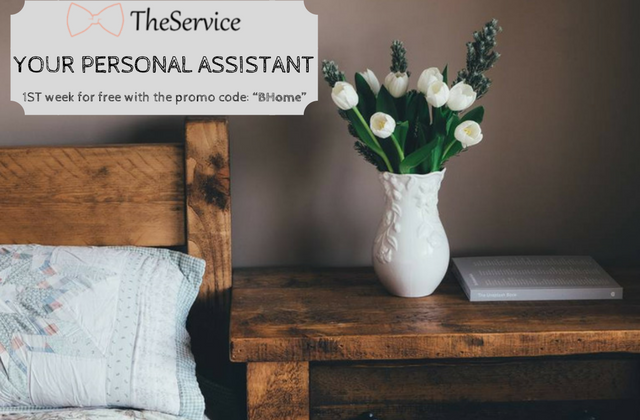 Do the housekeeping with your personal assistant!
Get the 1st week for free when booking your personal assistant! Use the promo code "BHOME".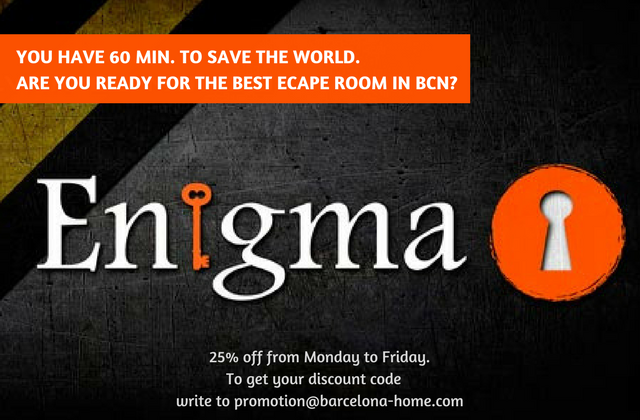 Are you ready to save the word in 60 min.?
Get
25% of discount
on your next experience with
Enigma
, one of the best Escape Room in Barcelona! To get the discount code write to
[email protected]
.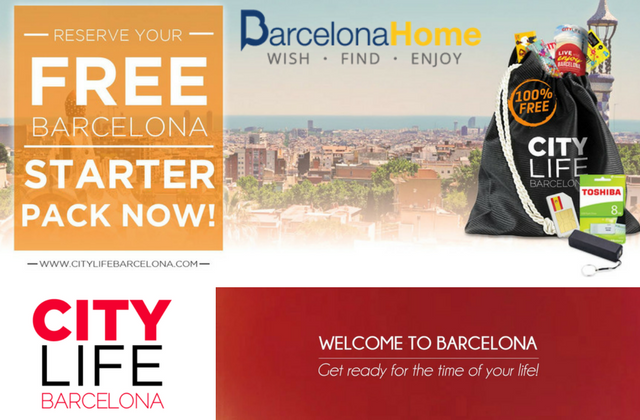 Get settled in BCN with our free Welcome Pack
Get
THE FREE WELCOME PACK
to get settled in Barcelona with
City Life Barcelona
, and start your new life in Spain!
Show the flyer
at their office.
RECOMMENDED BY BARCELONA-HOME
Welcome Pickups – Your personal travel assistant
Welcome Pickups will provide you personalized service with the best English-speaking drivers of the city and you don't have to worry about paying more than a usual taxi.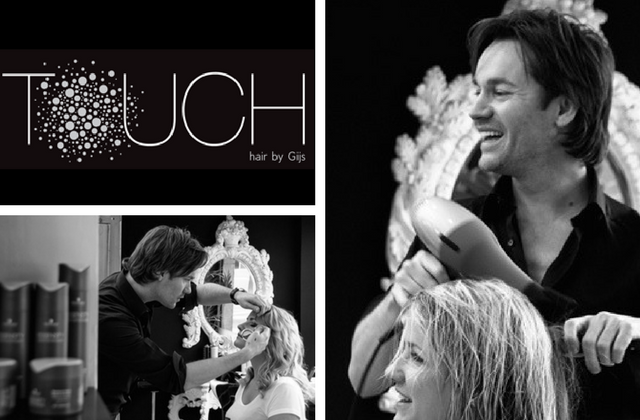 Come in and feel beautiful!
Get the personal styling personal styling from one of the best hairdressers in Barcelona!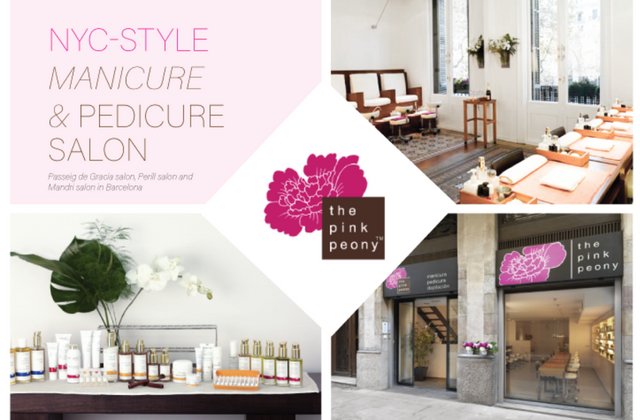 Your exceptional beauty experience!
Enhance your natural beauty with 100% organic cosmetics and enjoy your treatment.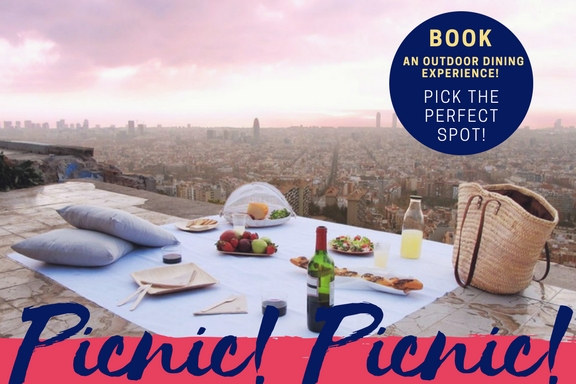 Outdoor Dining Made Easy With Picnic! Picnic!
Organize the perfect picnic in the park with your significant other with the help of Picnic! Picnic! Read here 10 reasons to have an outdoor dining experience!