Barcelona at the beginning of the year
If you're thinking about some sort of trip, we're going to accelerate that by offering you one of the best travel destinations for this part of the year, which is Barcelona. Since we're not just showing you tons of things to do, but also offering the best daily apartment rentals in Barcelona. Therefore you won't have to spend one extra penny in hotels.
Why it's great to go to Barcelona
While prices surge a bit at the beginning of the year, you can count on finding affordable prices by using discounts in January and February. Although it's kind of cold, it's the best time to visit the city, and the climate will rarely ever stop you from discovering your favorite places in Barcelona. If you have more time and feel like resorting to Barcelona, we recommend you to come in December to enjoy the festivities at the end of the year. Do not forget to visit "Shopping Night Barcelona, which takes place during the Christmas holidays. To get the most out of this place, you should book daily rentals to live nearby all the interesting places and not have to invest much in public transport.
Barcelona and its shops
If you're gonna make use of daily rentals, look for one close to the center, where you will find luxury designer apartments and enjoy an amazing selection of the latest fashion available. Regarding discounts, the places to make the best bargains are Plaça Catalunya, Portal de l'Ángel or the Passeig de Grácia.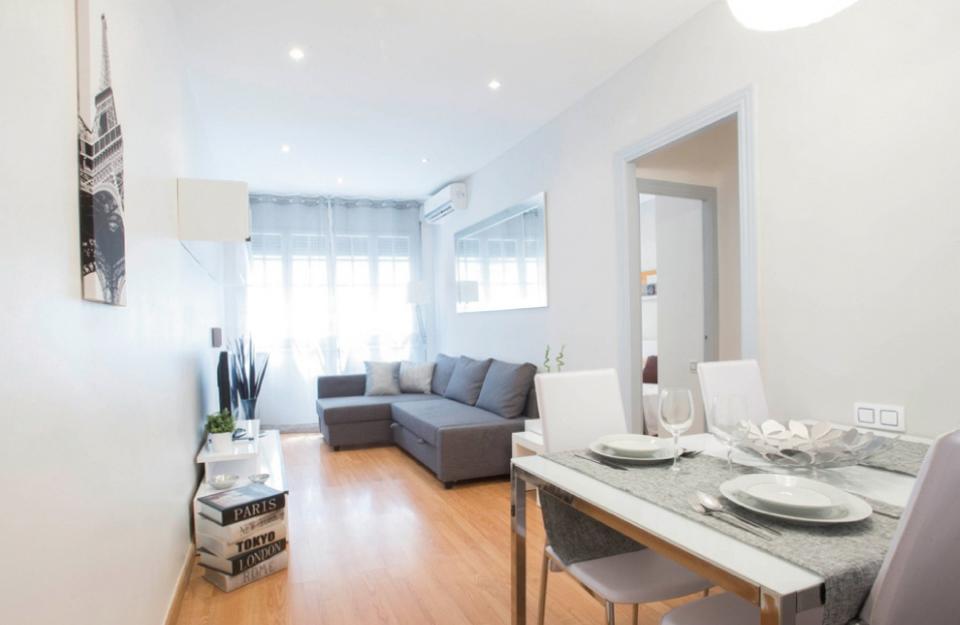 OLYMPIC VILLAGE RENTALS, SAFE AND QUIET LOCATION
This elegant apartment is particularly recommended for those who are looking for a sophisticated place near Ciutadella, located in the neighborhood of Poblenou. The large living room with nice furniture opens on a balcony with a stunning view. Due to it has three rooms, this apartment is perfect for small groups or families. In addition, there is a green area and a shared swimming pool which helps to relax after a tough day.
Address: Carrer del Doctor. Trueta – Vila Olimpica
License: HUTB-010945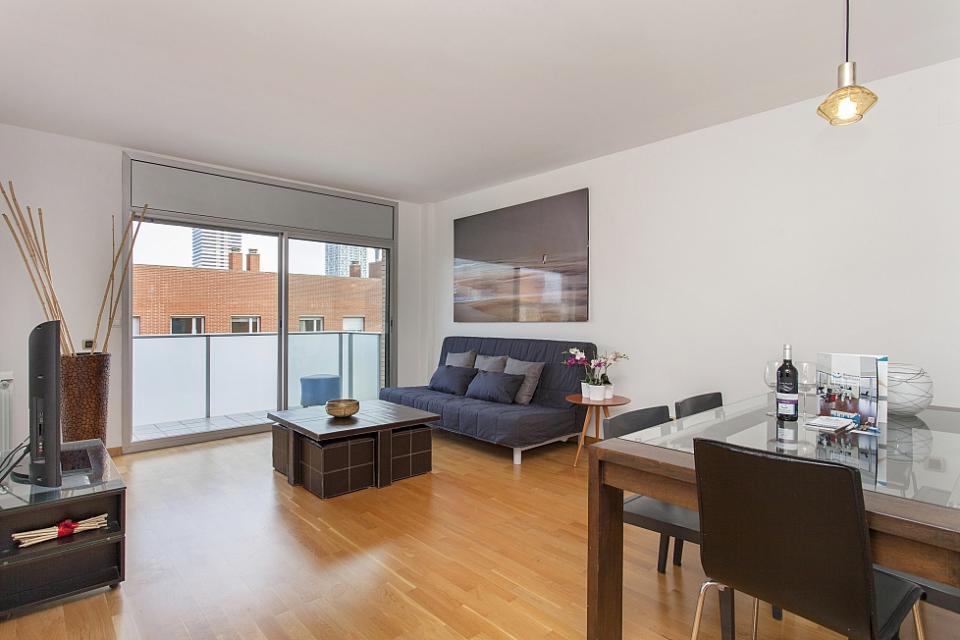 APARTAMENT IN CIUTADELLA – VILA OLÍMPICA
A luxurious apartment situated in the district of Vila Olímpica. The large windows make it brighter, just like the clean furniture and the wooden floor that give us the perfect relaxing feeling. Only a few minutes away, you are able to visit the Vila Olímpica or the famous Parc Ciutadella, also surrounded by several special restaurants and bars. It is located in the neighborhood of Poblenou.
Address: Carrer de Salvador Espriu – Vila Olimpica
License: HUTB-007640