Barcelona in the beginning of the year
If you're thinking about some sort of trip, we're going to accelerate that by offering you one of the best travel destinations for this part of the year, which is Barcelona. Since we're not just showing you tons of things to do, but also offering the best daily apartments rentals in Barcelona. Therefore you won't have to spend one extra penny in hotels.
Why it's great to go to Barcelona
While prices surge a bit at the beginning of the year, you can count on finding affordable prices by using discounts in January and February.
Although it's kind of cold, it's the best time to visit the city, and the climate will rarely ever stop you from discovering your favourite places in Barcelona.
If you have more time and feel like resorting to Barcelona, we recommend you to come in December to enjoy the festivities at the end of the year. Do not forget to visit "Shopping Night Barcelona , which takes place during Christmas holidays.
To get the most out of this place, you should book daily rentals to live nearby all the interesting places and not have to invest much in public transport.
Barcelona and its shops
If you're gonna make use of daily rentals, look for one close to the center, where you will find luxury designer apartments and enjoy an amazing selection of the latest fashion available. Regarding discounts, the places to make the best bargains are Plaça Catalunya, Portal de l'Ángel or the Passeig de Grácia.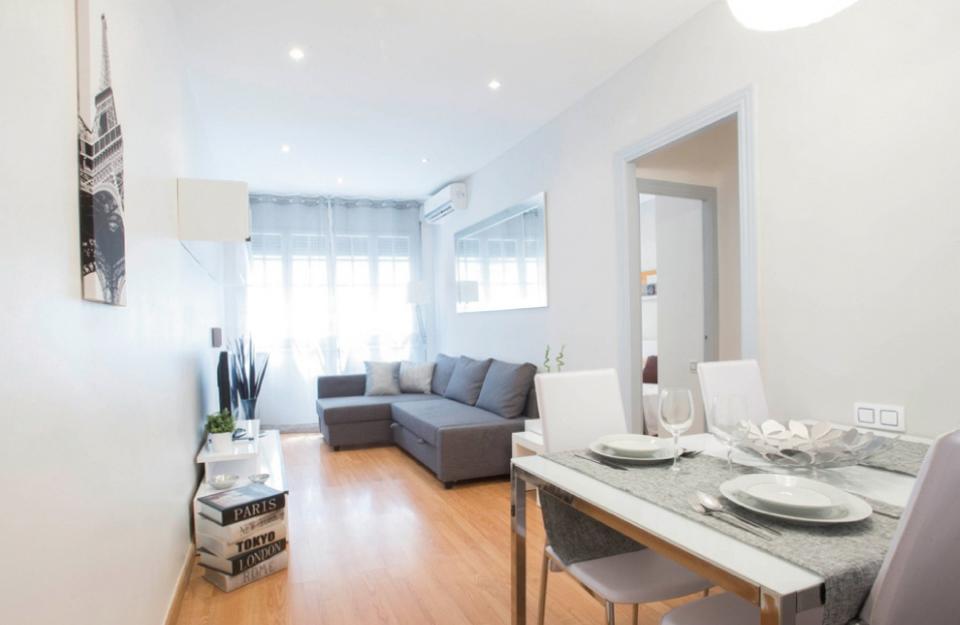 If you're looking for what Barcelona's got in store for you. Don't hesitate to contact us. So that we can give you the best support and help you find the best daily apartments rentals in Barcelona as soon as possible.
We're offering a variety of apartments for daily rentals throughout the whole city. You can choose the area that you like the most. Furthermore, we're providing daily rentals for all budgets, offering apartments ranging from busy districts, close to the commercial hubs of the city to much more exotic and calm apartments in Barcelona's romantic areas.
Are you looking for a great accommodation in Barcelona? Look no further, we have what's right for you!