Make your own piece of art in the city with Amazing CreARTive Workshops in Barcelona. Gaudí, Picasso, Miró…  All of us knows these names. Could you imagine to be for a while one of them? Obviously, you can be! In Barcelona, it comes be true for everyone who is interested in arts or just wants to spend a fun day full of art and crafts. We collected our recommendations for the most interesting workshops in a wide range of arts and crafts for your trip! In this artistic area where the most famous artists created their amazing masterpieces, you can make your own masterpiece. Follow the path of the masters and try to bring something new and creative to the boring everyday times. We will guide you how to do it!
# GAUDI STYLE MOSAICS
Attend a mosaic class and learn how to make an awesome mosaic in the style of Antonio Gaudí all by yourself.  Let you be imparted to the necessary skills to master the "El Trencadis" technique, which was developed by Antoni Gaudí and Josep María Jujol, and familiarize yourself with other mosaic techniques. It's time to let your imagination and creativity run wild! Get the introduction to the millennial Mosaic Art with the mosaic courses and workshops for adults and children. Sharing the experience of working together on a mosaic piece provides an unforgettable memory of your time spent in Barcelona.
MOSAICCOS Barcelona
Adress: c/Assaonadors, 10
# INTENSIVE WATERCOLOR WORKSHOP
Enjoy an exciting Plein-air painting course in Barcelona with the Artist Paul Raymonde and his wife Angela who offers you a week of watercolor training workshops with expert tuition. This is a rare city-based opportunity to not only benefit from an intensive painting course but also to explore the unique heritage and impressive artistic wealth on hand in Spain's vibrant capital of culture. Do not hesitate to find out the artist in yourself while you admire the not only architectural beauties of Barcelona. Just let blow away your mind to the paths of creativity and focus only on your canvas. During the painting, you can find the perfect escape from the hectic every day.
La Terrazza Atico
Adress: Av. Diagonal, 519 – 521, Atico
# TAPESTRY WORKSHOP & TEXTIL DESIGN
Paella Showroom is one of those places in Raval which are calling you to watch them out behind the doors when you are passing in the street. The white walls with lots of artistic creations and colorful details are forming a cozy open space atelier full of powerful vibes pushing on your creativity to craft something unbelievably unique. These places are always offering a place for the young contemporary artists for coworking and showing their exhibitions to the public.  You should join here the actual tapestry workshop for a quick one-day course or come every week in the month for a few hours. Make your own tapestry according to your taste and freshen up your colorful apartment. You will enjoy that nice time spent here not only because your tapestry designed and crafted by yourself, you can also learn more about the actual art and fashion trends during your meetings with the super cool local artists.
Paella showroom
Adress: Carrer de Sant Pere Més Alt, 48
# LIFE DRAWING SESSIONS
Drawing is a state of mind. This is what this studio believes in. That is why their sessions are running in an old building in the heart of Barcelona with an accurate selection of music helping to make the perfect atmosphere for meeting your muse during the artwork. If you want to meet some free souled people from here and all around the world it is also a good way to do that. The sessions are connected with foods and drinks. It has become a habit to have dinners together after the drawing classes. For the sessions absolutely no experience is necessary, just bring your good mood and creativity with yourself, and the rest is supplied by the atelier.
Life Drawing Barcelona
Adress: Carrer del Bou de Sant Pere 8
#STENCIL ART COURSE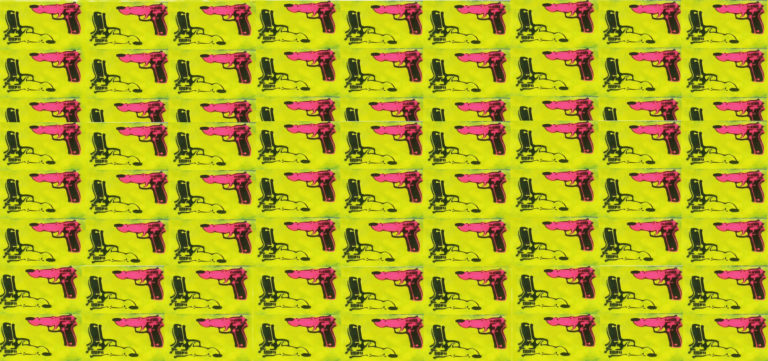 Get it a bit more crazy and stencil your own street art masterpiece! This activity is perfect for getting to know more about the spraying techniques, working with stencils in contemporary art and urban art context. The course starts with a walk from the MACBA museum through the city to get fresh ideas and inspiration from the streets offers. It continues to the studio in Sant Antoni for a spraying session. Newly inspired you will collaborate on a stencil project with this brilliant street artist. Create a stencil based on the artists current project or use your fantasy for your own one.
Alina Melnikova Art Studio
The location depends on the theme of the actual workshop
# PAINT & WINE NIGHTS
Arte Bar offers painting and wine nights in a fun and hip studio as Barcelona's new trendiest night out! Also, it offers team-building events and private parties, fine art classes for kids and an adult class. You can go for the classes alone or bring some of your friends and do something creative and fun. Pick a type of painting class and book your spot. Your instructor will walk you through the painting step-by-step in three hours, while you can enjoy some local wine, beer or other non-alcoholic drinks for a symbolic price.
Arte Bar
Adress: Carrer de Roger de Flor 135
# PHOTOGRAPHY COURSES
Barcelona photography courses are taught by Ben Evans, the award-winning English photography author who leads the photo walk tours. The walking photography tours are designed to encourage people of all abilities and to take better quality photos while experiencing the joys of being outdoors in the streets or nature of Barcelona. The walking photographer can encompass as much practice and techniques as you wish. It doesn't depend on which style of photo-taking are you interested in, or maybe just want to take some better photos on your holiday. These photo courses will develop the relevant skills to your interests.
Barcelona Photography Courses
Adress: Santiago Rusinol, 08934 Barcelona