Each year, thousands of students come to Barcelona for short-term to long-term study. Hunting for a suitable college apartments can be frustrating and difficult, especially in Barcelona. In Barcelona, a typical rental lease is usually one year minimum, so it is difficult to find a rental property that suits your schedule. Furthermore, demand for residential property in Barcelona exceeds supply, creating a shortage in rental homes.
Nevertheless, Barcelona Home can assist you and make your apartment hunt easy-peasy. We have a broad list of simple as well as fancy properties with flexible dates to suit your needs. The properties come in different sizes and designs, providing options to meet your capacity demand. Our apartments are ideal for students looking for a comfortable stay in Barcelona without having to make commitments to unfavorable lease length. Contact us through email or online chat-bar in our website to learn more about the property of your interest.
From 390€ / MONTH



This single room, located in Sants, is listed for rent. It has a wooden floor. The large window welcomes sunlight and fresh air into the room. There is a single bed, a study desk, and a large closet in the bedroom. This is a perfect place for students who wish to live in one of the best districts of Barcelona.
The spacious kitchen is fully equipped to cook meals. From the kitchen, you can get access to the balcony furnished with a table; you can enjoy your breakfast or read here.
Since the host apartment is situated in the Eixample district, it is well surrounded by shops, supermarkets, restaurants and bars. The Sant metro station is only a few minutes away from the property.

From 1100€ / MONTH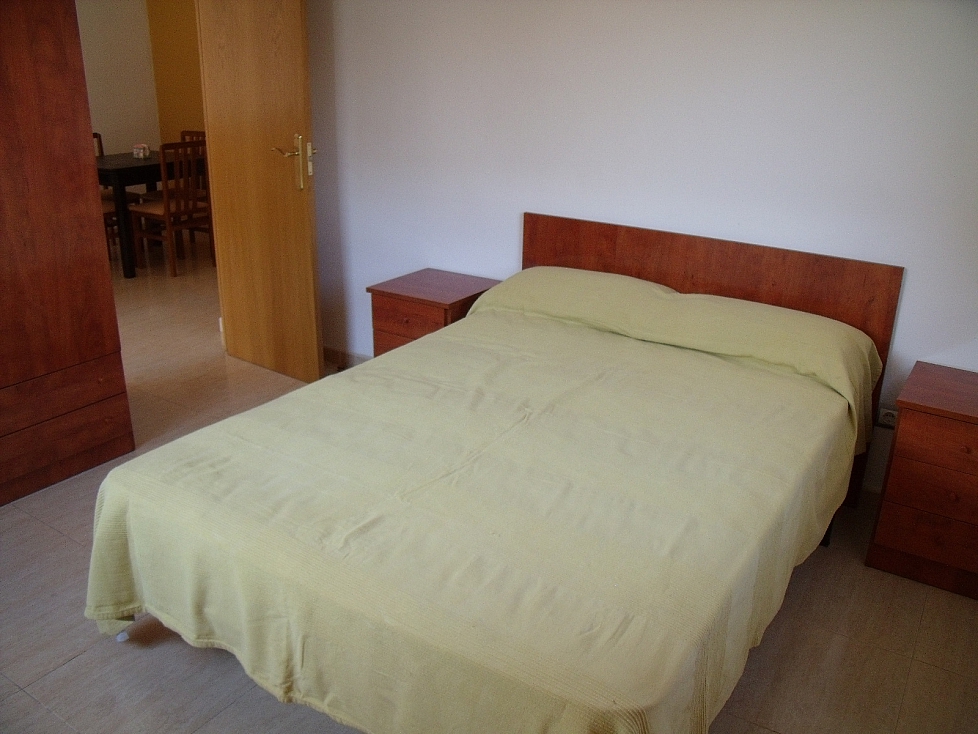 The apartment for rent is an ideal place for a group of students who wish to spend their study in Barcelona together. The warm tone of the apartment creates a cozy atmosphere. The floors of the apartment are tiled. Each bedroom has a comfortable bed and a large wardrobe. Most of the bedrooms have a study desk and a chair.
The apartment is situated in the district of La Sagrera, a quiet residential place far from the hustle and bustle of the city center. However, it is still abundant in shops, supermarkets and restaurants. The public transport is efficient here. The property is well connected to places such as Plaza Catalunya in a few minutes. The Guinardo Park is also easily accessible.

From 1536€ / MONTH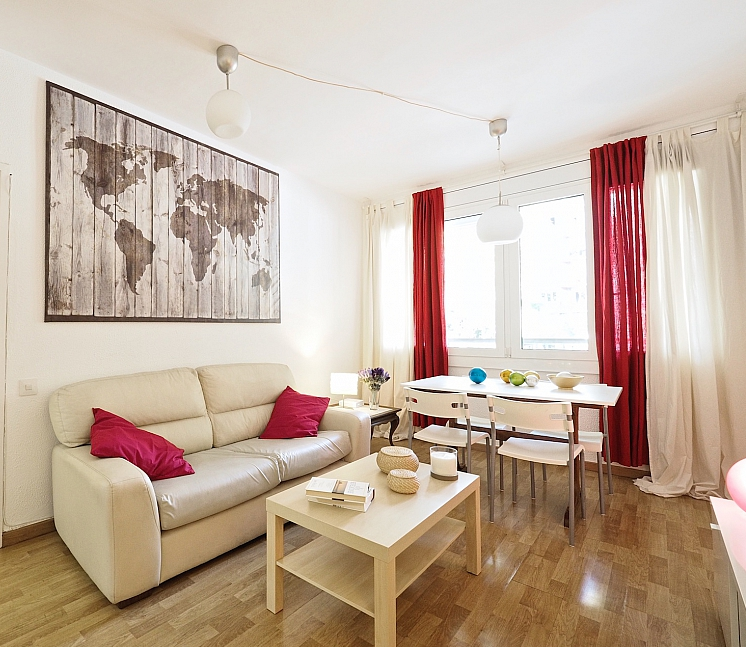 The apartment is ideal for a group of friends or students looking to stay in one of the best residential areas of Barcelona center. Its living room has a sofa and a dining space. The interior design is simple and whitish. The kitchen is fully equipped.
The apartment is in the Sant Antoni neighborhood, close to the Mirador del Poble Sec, from where you could have a fantastic view of the city and exercise in the morning. It is very close to Sala Apolo, a popular nightclub and concert hall. The apartment is also close to Carrer Blai, a street lined with cheap, yet delicious tapas bars.