Costa Dorada welcomes visitors from different corners of the world. Even when the sun rays aren't strong enough to accommodate holidaymakers at the beach yet, there are many activities to do. What about taking a walk along the scenic Cistercian Route? The Cistercian Route, also known as La Ruta del Cister, is located inland from the Costa Dorada. The route links three magnificent monasteries where the monks from the Cistercian order used to live. Moreover, it leads along architectural treasures of modernism, natural caves, and other delights.
The Cistercian Route is 105 kilometers long in total but can be easily divided into more stages. You can either travel by car or conquer some stages on foot. On foot, the whole route can be completed in 5 days. If you want to visit all three monasteries, you can buy one single ticket for 12 Euros that is valid for the whole year from the date of the purchase. It allows you to visit each monastery on the route during that period of time.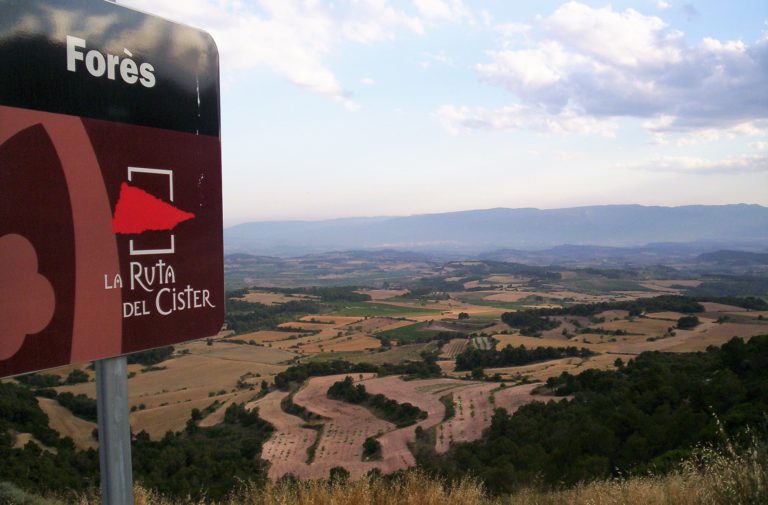 What not to miss?
The Royal Monastery of Santa María de Poblet
The only monastery of the Cistercian Route that was declared a UNESCO World Heritage site. It was founded by monks from France on lands conquered from the Moors in 1151. It is one of the largest monasteries in Spain.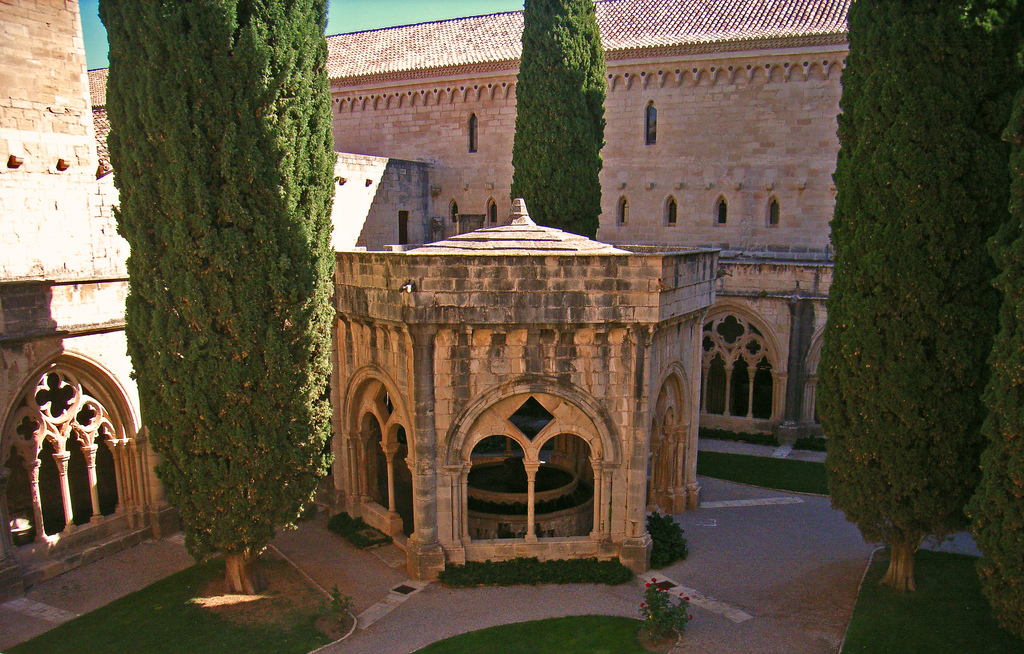 You can visit the monastery either with a guide or on your own every day from 10:00 until 17:30. The only exception is Sunday when they don't open its doors to visitors before 10:30. Take in note that they practice siesta between 12:30 and 15:00. Therefore, you won't be able to get in during those times. It can be easily reached by car in 90 minutes from Barcelona or by bus towards Lleida leaving from Tarragona. Poblet is also a great start point for travelling along the Cistercian Route.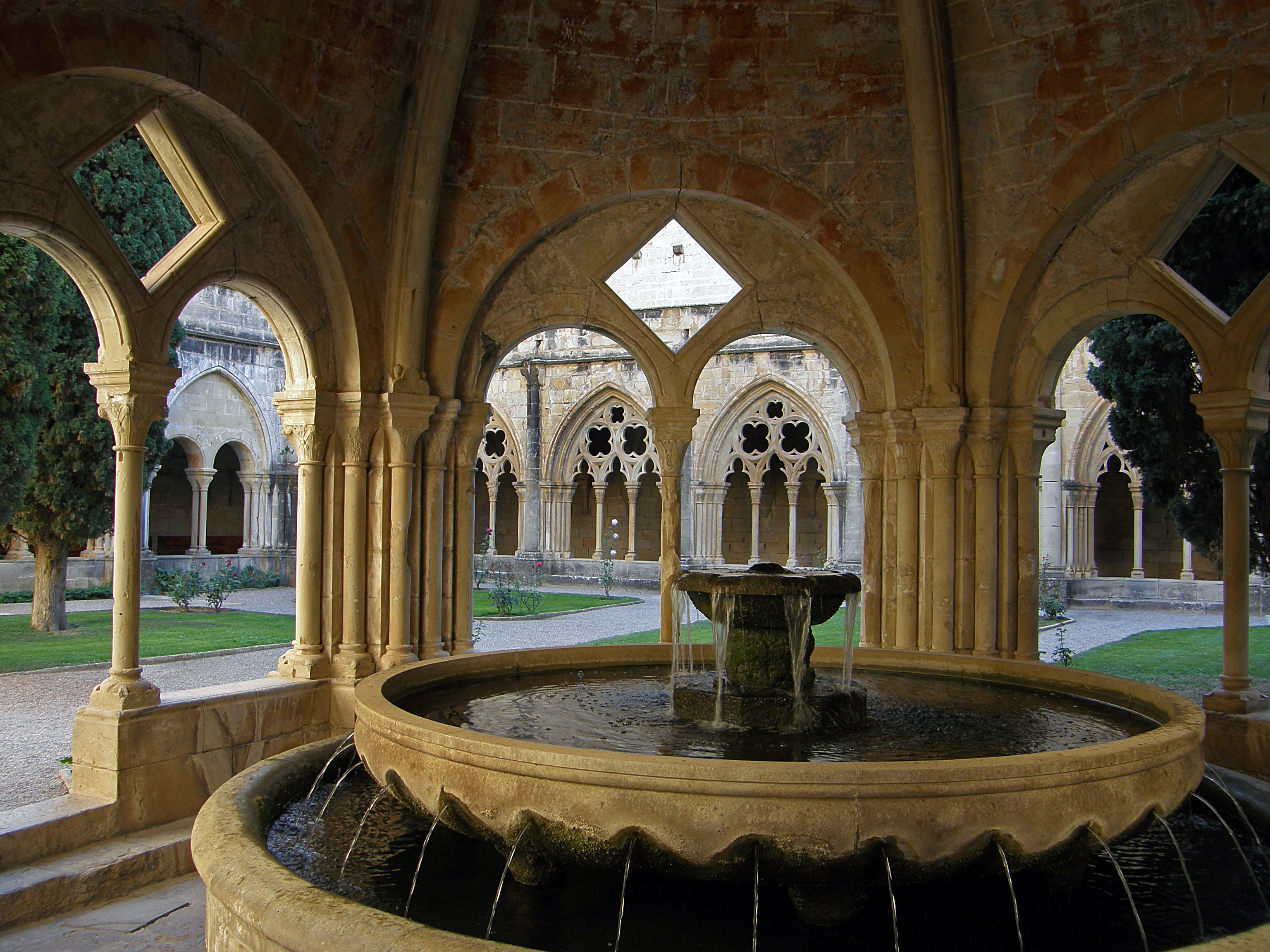 Vallbona de les Monges
The monastery of Santa Maria in Vallbona is one of the most important monasteries in Catalonia. Its church represents an example of a transition between Romanesque and Gothic architecture. What is interesting is that it is the only female monastery preserving the community for over 850 years. The best way how to reach the monastery by public transport is to take a bus from Barcelona to Tárrega, where you change to a direct bus to Vallbona. Tourists can visit the monastery from Tuesday to Sunday.
Santes Creus Monastery
The third and last monastery you can bump into on the Cistercian Route is the Santes Creus Monastery. The monastery is set in picturesque scenery surrounded by hazelnut trees, fields and almond trees. As well as the monastery in Vallbona, it opens its doors to visitors from Tuesday to Sunday. You can quite easily reach this monastery by public transport from the city of Barcelona too. Take a bus to Alió first and then a bus going directly to Santes Creus.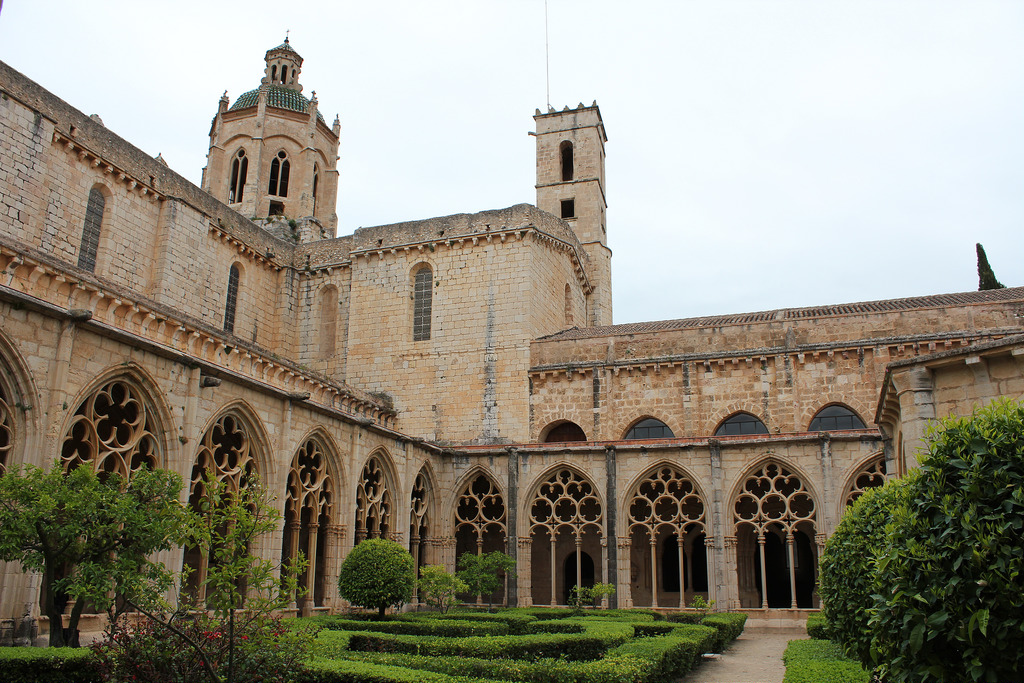 The Espluga Caves
They are one of the longest caves in the world. Part of the interior is turned into a geological museum. You can join a guided tour taking place every 75 minutes. Full price ticket costs 7,40 Euros. Children aged between 9 and 14 years pay 5,10 Euros to experience the Espluga Caves together with a knowledgeable guide.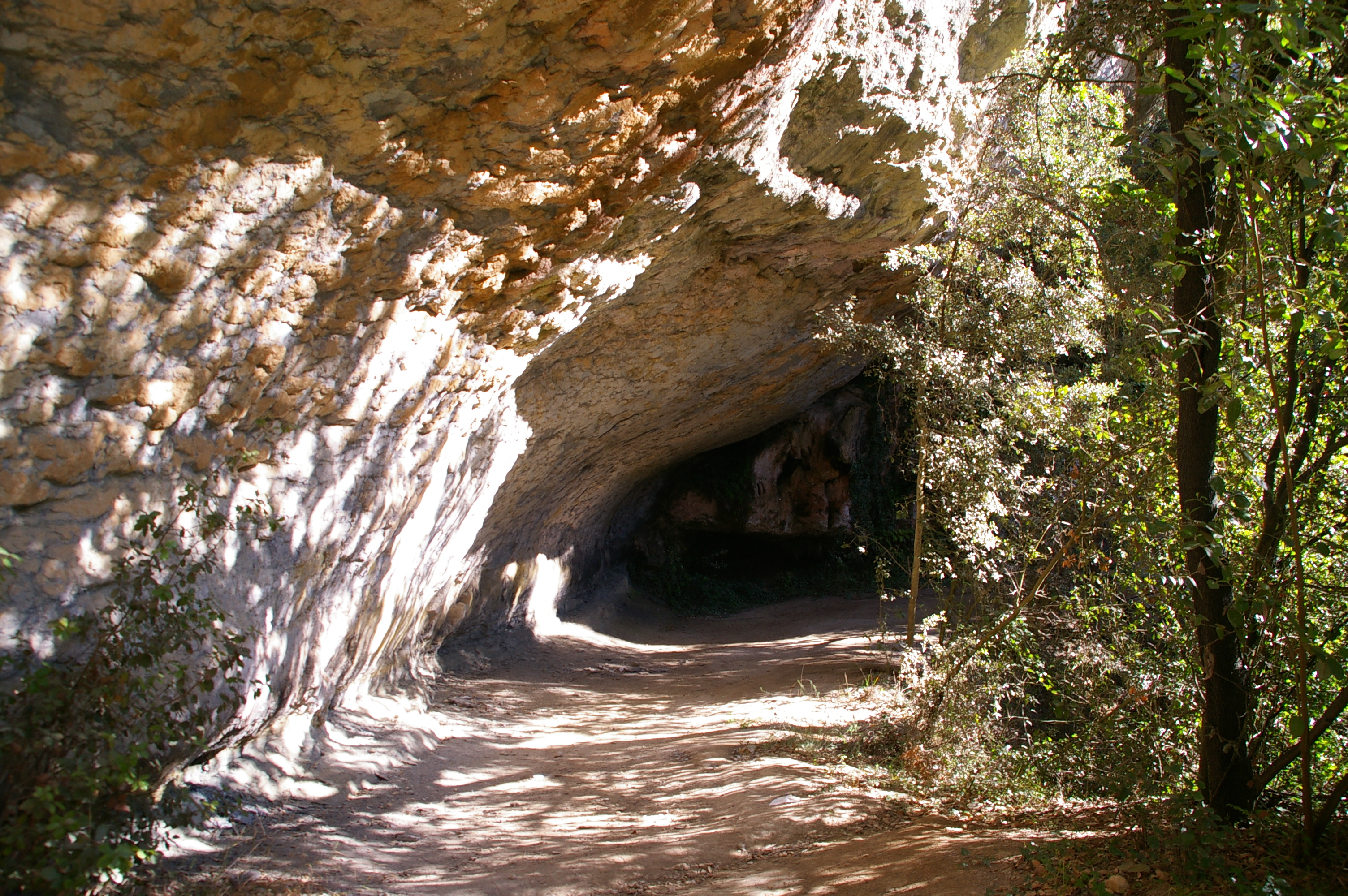 Bodega in Nulles
This modernistic bodega from 1917 is thought to be the "cathedral of wine". It is the beginning of 1900, and after hundreds of years of family wine elaboration and plantations, the inhabitants of Nulles decide to unify their resources and knowledge to build the cellar of the village, Nulles's Wine Cathedral.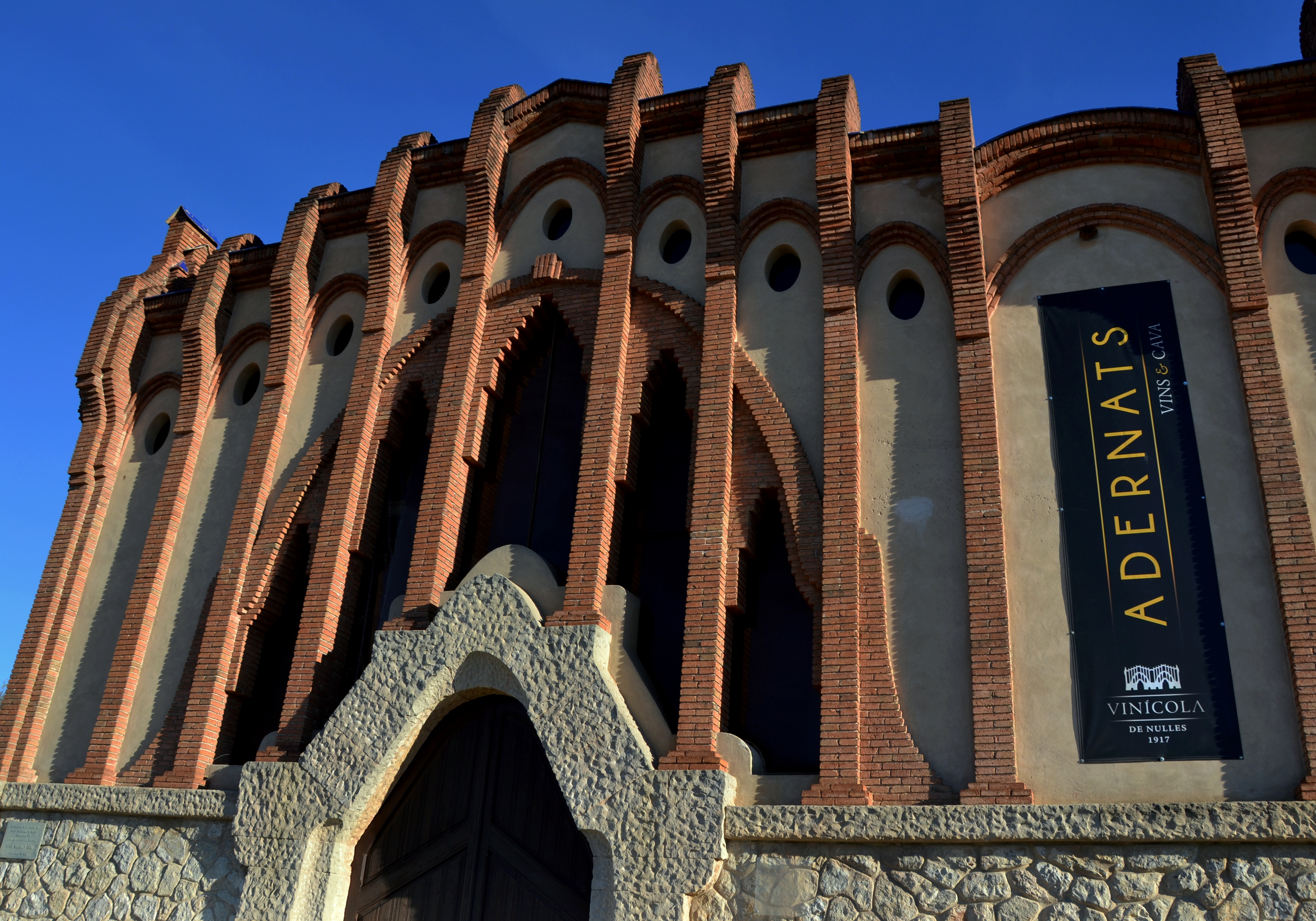 Nulles is characterized by a warm temperate and Mediterranean climate which is excellent for maturation of wine grapes. They mainly produce local white varieties. Come to taste different kinds of local wine and cava while snacking on some delicious olives. You should definitely put it on your list if you're travelling the Cistercian Route or just visiting Costa Dorada.
The Cistercian Route is perfect get away from everyone who fancies escaping busy Barcelona for a little while. It is very accessible from the Catalan capital by both car and public transport, and you can easily visit some highlights of the route within one day.
As mentioned above, one of the best starting points is Poblet. Here's how to get there:
Take your friends, family or set on the Cistercian Route on your own. And most importantly, don't forget to have fun!
Looking for an apartment in Barcelona? Check out our SPECIAL DEALS ON APARTMENTS all over the city with Barcelona Home!