For all the techno admirers out here.. you don't have to worry that you will miss it in Barcelona! In the last few years, the techno scene entered the city and stole the heart of Barcelona. There are plenty of places to go to if you are up for a good rave. Check them out here!
#Input
This is THE place to go to if you are looking for good underground techno music. The club is merely focused on the power of music itself, they don't take social inequities or fashion styles into account. The club is located in one of the most symbolic venues in the city, El Poble Espanyol. With its industrial look, this place is full of character, which perfectly illustrates the depth and rawness of techno. You can find some of the biggest names playing at their club, like Alan Fitzpatrick, Ben Klock and Sam Paganini. If you have a passion for music, go here.
Address: Av. de Francesc Ferrer i Guàrdia, 13, 08038 Barcelona
Opening hours: Friday and Saturday from 12 midnight – 6 a.m
#Moog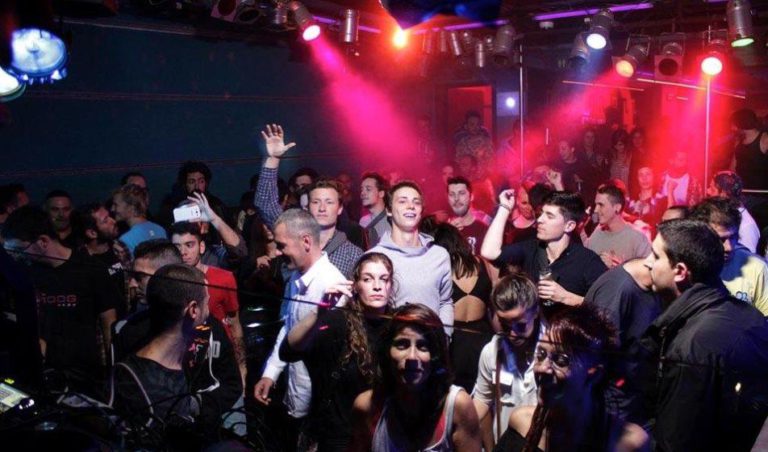 Moog is every techno lover's dream. It is not without reason that their slogan is "Moog your body". The club itself is a little small, but that makes the intimacy of the music even bigger. The club mostly plays techno, but you can find other styles here too, like house or minimal. The club doesn't invite big international artists that regularly, but we can assure you that the local artists play just a good. While you're in Barcelona, make sure to bring it a visit.
Address: Carrer de l'Arc del Teatre, 3, 08002 Barcelona
Opening hours: Sunday till Thursday open from 12 midnight – 5 a.m. Friday and Saturday open from 12 midnight – 6 a.m
#R33
R33 is one of the newcomers in the techno scene, but is already widely loved among the public. Every Friday and Saturday, you can enjoy a night filled with good tracks, together with other techno passionates at the DOME Club. The club has an underground basement atmosphere, which makes you completely forgot about reality, while falling into techno walhalla. 
Address: Las Ramblas, 33, 08002 Barcelona
Opening hours: Friday and Saturday open from 11.30 p.m – 6.oo a.m
#City Hall
City Hall is probably one of the clubs that most people know. The club is situated at Plaza de Cataluña, in an old classical theater known for it's stage with big red curtains that is nowadays the territory of artists like Deborah de Luca, Lexlay and Candy Cox. City Hall is open every day of the week, with a different event each day. So if you feel like popping by, check out their latest events here!
Address: Rambla de Catalunya, 2-4, 08007 Barcelona
Opening hours: Monday till Sunday open from 12.30 a.m – 6 a.m
#La Terrrazza
La Terrrazza is hands down the best open air club in the city. The club is situated near Input, in a castle on a mountain. This already says enough of how incredible it is. The club is only open during the summer months, from June to September. It's the perfect place to enjoy an ice cold cocktail while dancing in the heat of the summer.
Address: Avenida Francesc Ferrer I Guardia, s/n, 08001 Barcelona
Opening hours: June till September, Fridays & Saturdays 0.30 a.m – 6.45 am
Are you looking for a great accommodation in Barcelona? Look no further, we have what's right for you!