If you're in Barcelona and needs to do your laundry, there are good places to go. In self-service laundries, you have the opportunity to wash your clothes in larger capacity washing machines. This means that you will be saving between two and three domestic washing cycles. These three places all have open 360 days a year, ready to take good care of your laundry with new and approved technology. Read this article and get to know the best self-service laundry in Barcelona.
Experience the best self-service laundry in Barcelona by visiting any of these places:
La Wash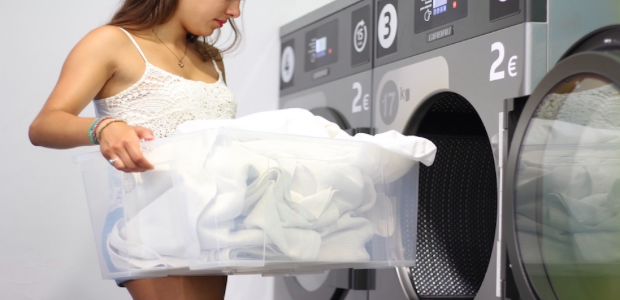 La Wash is a state of the art machinery launderette very user-friendly, fast and low-cost service.
Laundry involves a cost and a significant investment of time, but in addition, also has a cost to the environment, so it is important to apply a series of tips on laundry care to help us be always clean clothes but damaging the little as possible to the environment and garments.
La Wash team is highly qualified and dynamic, and have extensive experience in laundry, detergents, consumer retail, geo-marketing, communications, engineering projects, facilities and business management industries.
If you download the LA WASH APP you will have the possibility to get alerted to your smartphone when your laundry has finished, access to Wi-Fi so you are able to surf for free, a Map with the location of all La Wash self-service launderettes, information about the special promotions you have active at any time and a lot more.



Information details
Address: Gala Placidia 1-3, Piso 16-2 Escalera B, Barcelona and MORE THAN 40 LAUNDRIES IN BARCELONA
Opening Hours: 365 days a year, from 07:00 am – 10:00 pm without interruption or 24hrs. if the location allows it
Telephone: + 34 666 242 460
Email: [email protected]
Website: WWW.LAWASH.ES/EN
El Safareig del Barri
El Safareig Del Barri is washing with the last generation special monocomponent detergent for processes of professional washing, low on perfumes and surfactants, phosphate free, with moisturizing biodegradable substances that achieve a high stain removal power.
Their last generation machines make it possible to have a shorter duration, with washing and drying in only 30 minutes! It's all inclusive; with detergent, softener, and stain remover. Just bring your clothes, use their services and save money with supplies of water, gas, electricity, and maintenance of washing machines and dryers.
Get an El Safareig del Barri card and you'll obtain a 10% discount on the prices marked on the washers and 5% on the prices of dryers!



Information details
Address: Carrer d'Aragó, 104, 08015 Barcelona, Spain
Opening Hours: 365 days a year, from 8 am – 22 pm
Telephone: + 34 934 61 68 78
Email: [email protected]
Fresh Laundry
Fresh laundries self-service puts at your disposal all our experience and knowledge to add value to the business. Their commitment is to take your business and make it succeed in the most efficient way possible, by managing your trust with long-term vision.
Fresh Laundry provides functional autonomy for your self-service laundry so that the daily management takes the shortest possible time. And if you prefer, their services allow you the possibility of dealing with the total management of your self-service laundry. They are committed to maintaining the lowest possible energy consumption and maximum respect for the environment.
Information details
Address: Lavanderías Autoservicio C/ Diputació 199, 08011 Barcelona
Opening Hours: 365 days a year, from 8 am – 22 pm
Telephone: +34 934 54 88 53
Email: [email protected]