Barcelona offers a lot of different activities all around the city. Parties, museums, and tours, there is everything you need to enjoy a great stay in the beautiful catalan capital. The number of things happening in Barcelona is endless and the possibilities limitless, and you will always find something to enjoy, alone or with your friends or family.
We have gathered all the best activities to explore, have fun and discover Barcelona in all its forms!
#Group Activities
Enigma Escape Room is the perfect group activity! Entering will be very easy, you just need to open the door… But what happens next? You will access a room full of different objects with a connection that will bring you to the exit…maybe! Leaving will not be so easy, for this reason, create a close team can be the key to face Enigma game "The Virus".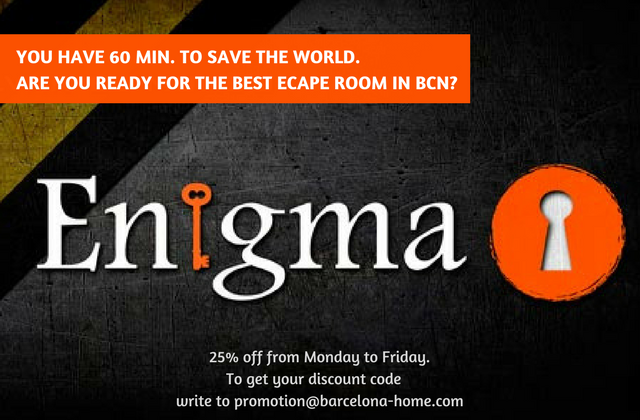 Try this unique, positive, thrilling and at the same time different leisure option. And, don't worry about the language, the Enigma team can represent the role of Colonel Mendoza and guide you through the experience totally in English!
You can find more information HERE!
Great news for all Barcelona-home customers who want to try this amazing adventure with Enigma Escape Room.
Special offer just for you: 25% Discount if you book online your game with a special promotional code.
To get the code write us at promotion@barcelona-home.com!
#Nightlife
Barcelona is famous for its nightlife, with the locals preferring to eat late and dance it all off until even later! The Barcelona Night Card gets you and your dancing shoes free entrance (and skip the line privileges) to more than 20 clubs and discos in Barcelona, including top faves Opium, Sutton, and Pacha.
No matter what your tastes are, you will find something you can dance to with either a 2-day or 7-day pass. Make the most of it!
Get it HERE for only 10€!
#Funky Cycle Rickshaw City Tour
Do you know what a rickshaw is? It is a type of traditional vehicle very popular in countries such as China, Japan or India. Surely you've seen it in numerous movies or if you've had the opportunity to travel to Asia. It has now been modernized and extended to other countries, because it is a simple, fun, alternative, and environmentally friendly vehicle.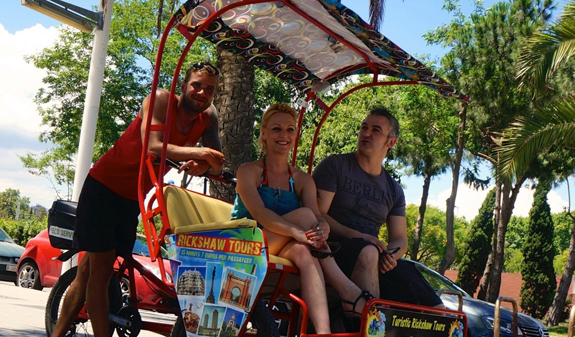 Can you imagine discovering the city on a rickshaw? The time is coming: you will be guided mostly by young multilingual students. They will let you enjoy a comfortable and pleasant walk while showing the most emblematic places of Barcelona. In this original and personalized way, you will explore parks, charming squares, boulevards, museums, and much more!
Find more information HERE or get your tickets HERE for 25€!
#Wine Tasting
If you enjoy the wine tasting and appreciate Barcelona monuments, we invite you to treat your senses at the Columbus Monument in the center of the city, watching it from the top with Catalan wine. It combines everything at once!
In this wine tourism experience, we invite you to taste four of the best varieties of cava and wine with Designation of Origin status. These amazing wines are all coming from renowned regions in Catalonia. These includes the coastal area of Alella, the inland region of Pla de Bages, the innovative D.O. Catalunya and finally the world-renowned Penedès.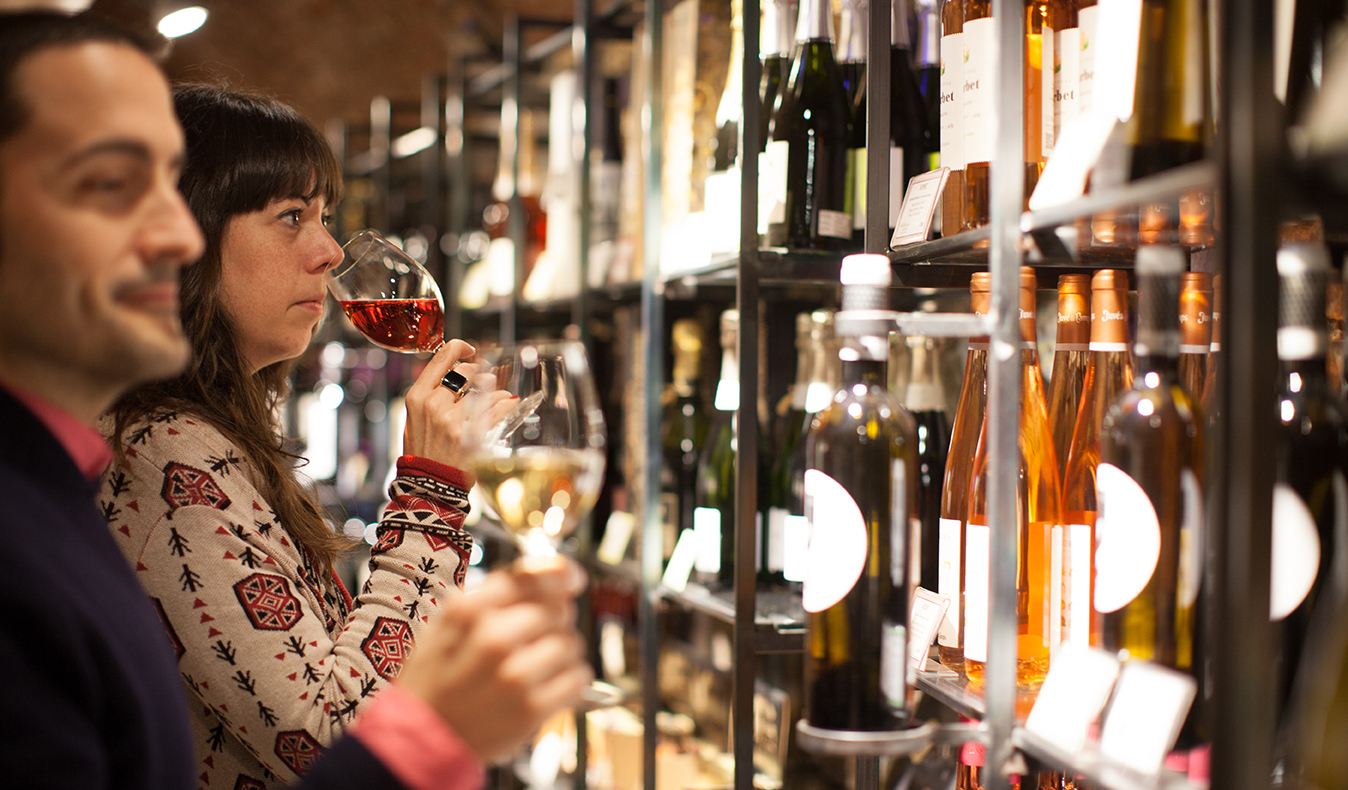 What does your booking include?
Tasting of red
White, rosé wine or cava from Alella, Catalunya, Penedès and Pla de Bages
A glass per tasting
Get your tickets HERE only for 3€!
#Trip to Blanes
With 4 kilometers of coastline, Blanes was the first town built in Costa Brava. Till today, it has been well-known for its abundance of fish and green surroundings. What makes this place worthy of visiting is its earthly beauty and tropical atmosphere as well as its historical events. One particular event that you dare not to miss out is the Marimurtra Garden. It is famous for being one of Europe's most important and beautiful botanical garden. It provides a 4-hectare-wide venue full of varieties of flowers, trees and plants accumulated from around the world.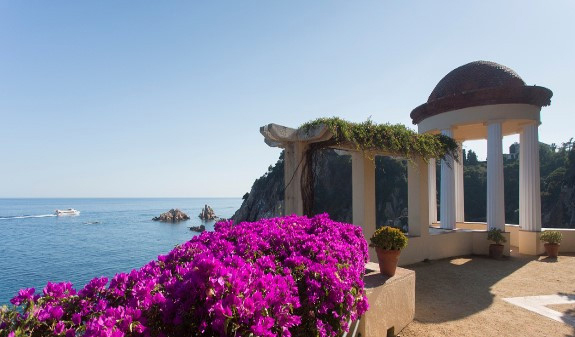 What does your booking include?
Return trip on a scheduled bus route from Barcelona to Blanes (bus station).
Admission to the Marimurtra Botanical Garden
Get your tickets HERE for 18€!
Looking for an accommodation in Barcelona or its surroundings? Check out
BARCELONA-HOME
to find something perfect for you!