Chiringuitos means beach bars in English. In Barcelona, you will find many chiringuitos at the beach. On hot summer days, when you are relaxing on the beach, it is very nice to go and chill with a drink and a snack while still being on the beach!
When the summer arrives, the chiringuitos will open. During the day you can enjoy some food and drinks, and at night you can cool off with a nice drink and some background music.  In Barcelona, you can find lots of them, and some are very luxurious and fancy. Originally chiringuitos were only supposed to offer food and drinks, but nowadays in Barcelona, they have waiters coming to the tables, live DJ's, and much more!
At night most chiringuitos transform into a beach party so beware. Keep in mind though that chiringuitos are usually not very cheap since they are located right on the beach.

Since there are so many beach bars in Barcelona we highlighted some for you. Keep in mind that all chiringuitos are located on the
beach
and that they are only opened in the
summer
.
The nearest metro stations for the beach are:
– Barceloneta (L4)
– Ciutadella  – Vila Olympica (L4)
#Chiringuito Pez Vela
This is a deluxe beach bar located near the W Hotel. The food is built around fresh grilled fish, rice dishes,  and salads. It's opened every day, for both lunch and supper. Always crowded and good music!Address: Passeig del Mare Nostrum 19-21, Barceloneta
#Princesa 23
Chiringuito that offers Mexican food like wraps and nachos. They also have ice cream and nice cocktails. Address: Platja de la Barceloneta, Barceloneta
#Dockers
The menu includes pizza, hamburgers, seafood, nachos, pasta, rice, gazpacho, and desserts. At night there are often DJ's and live music. Address: Passeig Maritim de la Nova Icaria, La Vila Olympica
#Chiringuito del Sol and Chiringuito del Mar
The ideal place to go when you feel like having a snack and/or a cocktail. Address: Placa del Mar, Barceloneta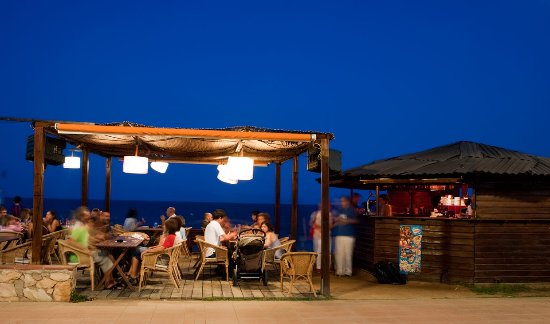 #Chiringuito Vai Moana
This beach bar is ideal for romantic couples who are on a date. Great variety of choice in food (meat, seafood, cheese plates, children's menu, snacks) and cocktails accompanied by nice lounge music.Address: Avinguda Litoral, Platja de Bogatell
#Bambú Beach Bar
Great chiringuito with a great variety of food. At night it transforms into a cool cocktail spot. If you want you can rent the entire place for yourself, so you can give some nice parties there. Address: Platja de Llevant, Diagonal Mar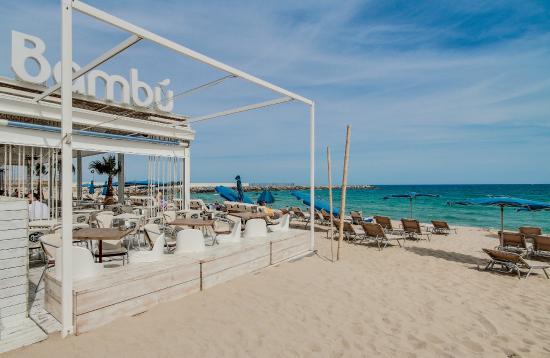 #El Chiringuito
 This beach bar already opens at 7 am to serve a variety of breakfast options. They have an English breakfast, French breakfast, and fruit salads. They use organic products and offer yoga classes. They are also open at night for some good cocktails. Address: Avinguda Litoral, Selva del Mar
#Chiringuito Mar Bella
Chiringuito Mar Bella is located on the naturist beach, also known as the gay beach of Barcelona. Therefore this beach bar is a gay chiringuito. They offer nice food and drinks, and in the summer they usually organize some parties. Address: Platja de la Mar Bella, Sant Marti
Looking for an apartment in Barcelona? Check out our
SPECIAL DEALS ON APARTMENTS
all over the city with Barcelona Home!