You still don't know what to do this weekend? Don't panic, our team sought the activities and events not to be missed during this warm weekend! So, ready to enjoy thoroughly? Read on!
July 26th, 2019
Clubs
What is most attractive about the NIGHTLIFE in Barcelona is its variety, of course. You have a unique opportunity to experience several nightclubs in this city that play every kind of music you can think of. If you still don't know what to do this weekend on Friday or Saturday night, check out the list of our favorite party venues. Make the most of the weekend and explore what Barcelona has to offer!
Surround yourself with breathtaking views of Barcelona's skyline and beaches while dancing to the freshest House Classics at ECLIPSE, Barcelona's most elegant club. Get your dancing shoes ready for the Friday night spent at the top of W Barcelona Hotel!
Friday's Loyalty party at OPIUM welcomes you with fresh beats by DJ Alemany and Dany Cardenas. Opium is one of the trendiest clubs in Barcelona, which hosted big names of the music scene such as Avicii and David Guetta.
Haven't you been to SUTTON before? Then you're missing out on a lot. Club Sutton, is located in Eixample, close to Avinguda Diagonal and it's easy to get there. This Friday is A La Mode with DJ Carlos Ramos and Alberto Martin!
Painting and Wine in Born district
Meet at El Arte Bar between 7.00 am and 10.00 am, not to drink, but to paint. Yes, you heard right. You need no prior painting experience to be part of this unique social experience. Experts, teachers will be there to guide you step by step so you can make your paint in the colors and shapes you like. Maybe you'll create a work of art. For the modest sum of € 32, you will have the supplies to paint your masterpieces, 3 hours of instruction and snacks. Please note, drinks are not included in the price but you will still consumed your glass of wine (or sangria or beer, mojito or to your preference) since this place in painting at Arte Bar. Come alone, with a group of friends or your companion to entertain you but also to demonstrate creativity and paint your own version of El Born.

Career Roger de Flor, 135


7h00 – 10h00


32€
July 27th, 2019
Clubs
What better way to Carpe Diem a Saturday without going to the CLUB CARPE DIEM and have a crazy night full of adventures with your friends? Don't forget to bring your most comfortable shoes as you'll probably be dancing all night long to the best house beats!
You can't miss Saturday night at OAK! Dance all night to the mix of fresh music and commercial hits of all kind until your feet hurt. See you there!
Last but not least, don't miss SHOKO this Saturday! As always, you can expect the best hip-hop and R&B music at Shoko. Don't forget to sign up on the LIST for free entrance before 1.30 am!
Don't forget that you can sign up for the guest list HERE to get free access to those clubs!
La Santa 2019
Tired of the Barcelona city center? So go on an adventure on the Barcelona coast with much to offer! Santa Cristina d'Aro will take place from July 19 to August 25, 2019 in the Costa Brava. Santa is an unclassifiable place where you can discover the latest trends in fashion, dancing with friends, away from the crowds to a mojito, attending big band concerts on the local scene and to approach the work of many artists, performers and designers. You can dine under the trees in an idyllic setting, delicious international cuisine from over 30 gastronomic proposals, covered by the smallest of the house. You can even bring our pets! For Saturday 27, there will be workshops for both small than for large. Workshops with ponies, car circuits, laser combat, Catalan rumba and DJ set; You will not be disappointed!

Santa Cristina Horse Club C-250 Girona a Sant Feliu de Guíxols km. 27,6


July 19th to August 25th


5€ per workshop
L'Estarit Jazz festival
Let's continue your weekend in Costa Brava region! From July 25th to 28th will take place the 6th edition of the L'Estartit jazz festival. The Costa Brava will be the scene of great quotes of this musical style in a privileged environment. There is no better soundtrack for a sunset on the beach than a good selection of the best jazz of the moment live and a few meters away. This is exactly what the L'Estartit – Costa Brava Jazz Festival is proposing this year: four intense days with the best jazz of the moment and a privileged view of the Medes Islands, and El Molinet will be the ideal place where this will take place a great musical festival between a beautiful blue sea in motion and a bar service and catering of the highest quality, this sixth edition will open Thursday, July 25 at 20h. On Saturday, July 27 at 8 pm, the festival will be the first national performance: Lluc Casares, winner of the Enderrock Award for Best Jazz Album with "Outside in Music", will present "Sketches Overseas". At 10 pm, Stochelo Rosenberg and Biel Ballester Trio will present their "gypsy jazz" and their riffs that will leave you speechless.

17258 L'Estartit, Girona


July 25th to 28th


Various prices
July 28th, 2019
White Bouncy Castle
Tired of doing the same thing on Sunday? Want to change your ways to spice up your everyday life and experience new sensations. So the event this Sunday, July 28 is for you. Indeed, you will have the opportunity to enter a giant cube that takes the form of a sort of large white inflatable castle, inside which you will fall and bounce. The secret to fully enjoy from this experience is to let you go to the rhythm of the music. Indeed, this musical composition was created by the very talented Joel Ryann and Bouncy White Castle was founded by the great North American choreographer William Forsythe. And you can do that in such a wonderful place because the event takes place in the Art Museum of Catalonia in the Park of Montjuic. We guarantee you that you will enjoy the view.


Montjuic Park – Sants Montjuic – Barcelona 0803


Sunday 28th – 10h00


2€
Summer sunset on Montjuic Castle
Want to enjoy a nice Sunday afternoon in July and in a good company? Thus, Sunday 28 from 19h to 22h, you can enjoy good music with a view of the sea and relax in a privileged environment. The music will be diverse, so no one will feel forgotten. Between jazz concerts, Bossanova, Dixieland, soul, and pop you can fully enjoy summer in the city. On Sunday 21st, a duo named Black Wood has already performed on jazz, rock, and reggae, taking over some of the greatest artists. To name but a few, spectators were able to enjoy the covers of Amy Winehouse or Adele. So this Sunday 28 will feature Ellie & Paul, two musicians who are both guitarists and singers. They share a love for African-American music and basically for styles such as jazz, blues, soul and r & b. They make their own arrangements and interpret a vast repertoire of versions including the entire twentieth century and what we have since the twenty-first century. And they manage to create a special and very personal climate. Plus, El Castillo will offer a free shuttle service to the city center between 10 pm and 11 pm. You have no reason not to go!

Montjuic Castle


19h00


Free
And Don't Forget!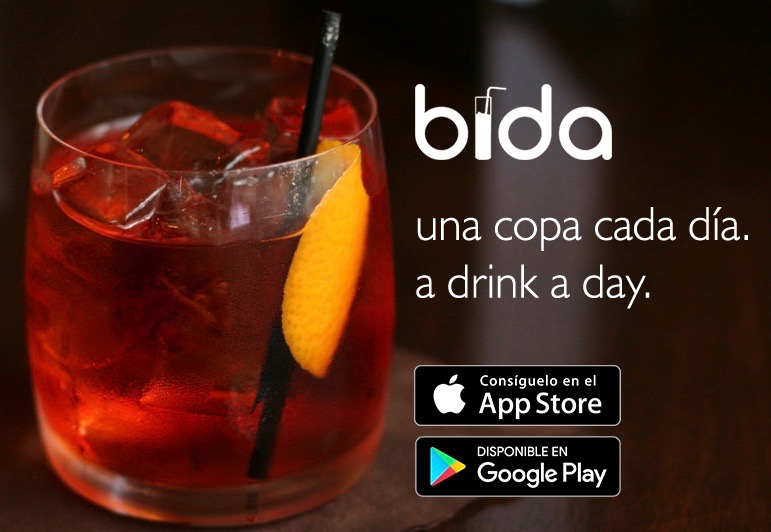 Drink-a-day is already a well-known concept in New York City and Los Angeles. It has landed in Barcelona too, where the after-work culture is a growing trend, people are social and love to go out and enjoy a great time with friends. This new concept here in Spain is called Bida and is a subscription-based app that gives its members a FREE DRINK EVERY 3 HOURS at the bars of their choice. Bida is the perfect tool to help visitors and find the ideal place to enjoy incredible drinks. Do not hesitate and download the app today!
For all Barcelona-Home clients, we have a special offer:
When signing up, type the invite code "BCNHOME18" to get your first drink for free. After that, subscribe and get the following offers:
A 1 day VIP pass for €4.99
A 3 day VIP drink pass for €9.99
A 7 day VIP drink pass for €14.99
A 30 day VIP drink pass for €29.99