You still don't know what to do this weekend? Don't panic, our team sought the activities and events not to be missed during this warm weekend! So, ready to enjoy thoroughly? Read on!
July 12th, 2019
Clubs
What is most attractive about the NIGHTLIFE in Barcelona is its variety, of course. You have a unique opportunity to experience several nightclubs in this city that play every kind of music you can think of. If you still don't know what to do this weekend on Friday or Saturday night, check out the list of our favorite party venues. Make the most of the weekend and explore what Barcelona has to offer!
Surround yourself with breathtaking views of Barcelona's skyline and beaches while dancing to the freshest House Classics at ECLIPSE, Barcelona's most elegant club. Get your dancing shoes ready for the Friday night spent at the top of W Barcelona Hotel!
Friday's Loyalty party at OPIUM welcomes you with fresh beats by DJ Alemany and Dany Cardenas. Opium is one of the trendiest clubs in Barcelona, which hosted big names of the music scene such as Avicii and David Guetta.
Haven't been to SUTTON before? Then you're missing out on a lot. Club Sutton, is located in Eixample, close to Avinguda Diagonal and it's easy to get there. This Friday is A La Mode with DJ's Carlos Ramos and Alberto Martin!
Open Air Cinema at Sala Montjuïc
Like cinema? Here you have the opportunity to see great classic films and recent blockbusters in a way that's unique and special — by having a picnic in the gardens of Montjuïc's castle. Every Monday, Wednesday and Friday during summer will see films screened here in their original language, plus subtitled in Spanish. Films like The Big Lebowski and American Hustle. Plus, you can enjoy concerts and masterclasses. During five weeks, the gardens of Montjuïc Castle become an outdoor cinema where films of all kinds will be screened, plus short films, live concerts and masterclasses before starting the film. You only need to bring something to sit down (like a blanket or folding chair), otherwise, you can rent a seat there. Don't forget to bring some snacks too, maybe a little bottle of wine, though there is a bar on site. It's recommended to get there at 8:30 PM (starts of ticket sales) or before so that you can get a good spot. Take a look at the weather forecast before, as it can get chilly during the night.

Carretera de Montjuïc, 66 – Metro line L1 or L3, exiting at Espanya. There is a free bus service that will take you to to event from Plaça d'Espanya (corner between Avinguda Paral·lel and Maria Cristina, in front of the tourist information point).


28 June – 6 August, at 8:30 PM, The full 2019 programme is available here: http://salamontjuic.org/en


Standard ticket: €6.50, Children: Free for up to 6 years old. €4 between 6 and 12 years old.
July 13th, 2019
Clubs
What better way to Carpe Diem a Saturday without going to the CLUB CARPE DIEM and have a crazy night full of adventures with your friends? Don't forget to bring your most comfortable shoes as you'll probably be dancing all night long to the best house beats!
You can't miss Saturday night at OAK! Dance all night to the mix of fresh music and commercial hits of all kind until your feet hurt. See you there!
Last but not least, don't miss SHOKO this Saturday! As always, you can expect the best hip-hop and R&B music at Shoko. Don't forget to sign up on the LIST for free entrance before 1.30 am!
Don't forget that you can sign up for the guest list HERE to get free access to those clubs!
Barcelona Beach Festival
Barcelona Beach Festival is a huge electronic music festival, featuring some of the mainstream's biggest stars. The Festival is coming back to Barcelona for its 6th edition. As the name suggests, BBF takes place on the sands of the world-famous coastal city, transforming the Platja del Fòrum into one of Europe's wildest party spots for over 12 hours. The stacked lineup of dance music giants is matched by the investment in production, with the imposing single stage rising high above the beach complete with enormous sound system and an array of special effects to make things go off with a bang. On Saturday 13 July, you'll have the opportunity to see live DJs perform, like David Guetta, DJ Snake, Steve Aoki and many more.

Passeig Olímpic, 17-19 in Barcelona


Saturday, 13 July 2019


€74 – €561,50
Barcelona Grec Festival
The Barcelona Grec Festival takes place in July with a program full of theatre, dance, music and circus acts. It also includes an extensive program of activities aimed at both professionals and the general public. With the aim of bringing culture to as many people as possible. There are performances by large national and international acts both mainstream and experimental. It's for all ages, including children with a section called Mini Grec.
In this edition, you can enjoy these spectacles in the Greek theatre and other locations around Barcelona:
Dance: The dance performances will take place in July in famous venues around the city, like Sala Apolo and Teatre Grec.
Theatre: 30 performances organized over July in many theatres around the city, including Antic Teatre. There are also shows scheduled outside the typical scenario, such as the Archaeology Museum of Catalonia.
Music: The concerts will also take place in July at the Jamboree, Sala Apolo and Harlem Jazz Club, among other venues.
Circus: Six shows organized at the Mercat de les Flors, Archaeology Museum of Catalonia, Teatre Lliure and Teatre Grec.
Mini Grec: Many activities and shows for children.

In different venues around Barcelona


13 July – 31 July


Dependent on the show
July 14th, 2019
 Brunch in the city
Brunch in the city has become one of the more popular events in Barcelona. A meeting point for music, food, art, design, clubs and families. An attractive program with activities and workshops for the whole family (crafts, arts, cooking, sports, games, makeup, etc.), a brunch menu to gather energy, second-hand markets, wine fairs and of course the best DJs of the national and international scene. The Brunch location changes depending on the time of year in spring and autumn, you can find Brunch in the City in the Poble Espanyol, and in summer it is Brunch in the Park or Piknic Electronik on Montjuic.

Jardins de Joan Brossa, Montjuïc


14 July


 Early birds tickets cost 12€, the first phase ones cost 15€, the second phase ones 18€ and last phase ones are 22€.
Festival Jardins de Pedralbes
The Festival Jardins del Palau Reial of Pedralbes celebrates a new edition this summer! It takes place from 5 June to 15 July. Nature, history, music and gastronomy unite to create an experience that's full of concerts and animations. This festival offers an interesting cultural activity in Barcelona during the early summer with the opportunity to enjoy music with scenery, clean air, freedom, romance and mystery… A unique and original concept. It's an event that brings together people of the most select. In their promotional videos, you can see several famous people among the audience in addition to great personalities, exponents of culture and politicians. Depending on the day and the concert, the ticket may be a bit expensive, but the level of the artists calls for it. Come see world-famous artists such as Zaz, Goran Bregovic, Niña Pastori and more.

Jardines de Pedralbes, Avinguda Diagonal, 686, Barcelona, 08034, Metro L3 – Palau Reial


5 June – 15 July 2019


€18 – €248
And Don't Forget!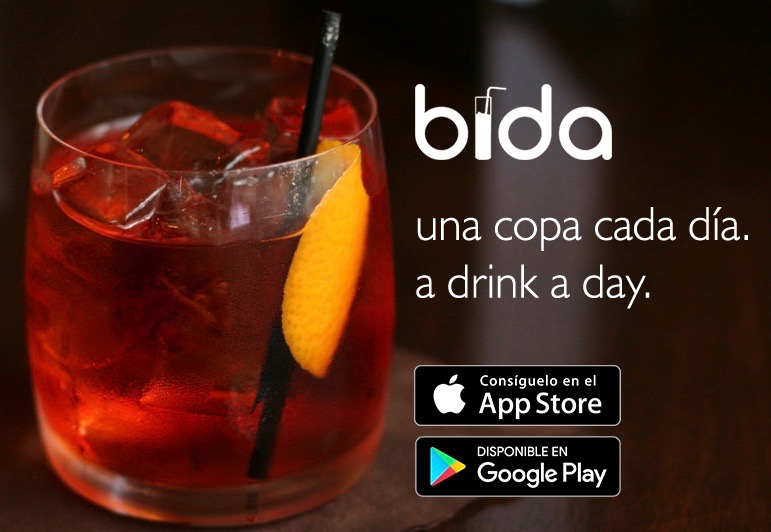 Drink-a-day is already a well-known concept in New York City and Los Angeles. It has landed in Barcelona too, where the after-work culture is a growing trend, people are social and love to go out and enjoy a great time with friends. This new concept here in Spain is called Bida and is a subscription-based app that gives its members a FREE DRINK EVERY 3 HOURS at the bars of their choice. Bida is the perfect tool to help visitors and find the ideal place to enjoy incredible drinks. Do not hesitate and download the app today!
For all Barcelona-Home clients, we have a special offer:
When signing up, type the invite code "BCNHOME18" to get your first drink for free. After that, subscribe and get the following offers:
A 1 day VIP pass for €4.99
A 3 day VIP drink pass for €9.99
A 7 day VIP drink pass for €14.99
A 30 day VIP drink pass for €29.99