You still don't know what to do this weekend? Don't panic, our team sought the activities and events not to be missed during this warm weekend! So, ready to enjoy thoroughly? Read on!
July 19th, 2019
Clubs
What is most attractive about the NIGHTLIFE in Barcelona is its variety, of course. You have a unique opportunity to experience several nightclubs in this city that play every kind of music you can think of. If you still don't know what to do this weekend on Friday or Saturday night, check out the list of our favorite party venues. Make the most of the weekend and explore what Barcelona has to offer!
Surround yourself with breathtaking views of Barcelona's skyline and beaches while dancing to the freshest House Classics at ECLIPSE, Barcelona's most elegant club. Get your dancing shoes ready for the Friday night spent at the top of W Barcelona Hotel!
Friday's Loyalty party at OPIUM welcomes you with fresh beats by DJ Alemany and Dany Cardenas. Opium is one of the trendiest clubs in Barcelona, which hosted big names of the music scene such as Avicii and David Guetta.
Haven't been to SUTTON before? Then you're missing out on a lot. Club Sutton, is located in Eixample, close to Avinguda Diagonal and it's easy to get there. This Friday is A La Mode with DJ's Carlos Ramos and Alberto Martin!
Sonar
Fans of electronic music should already know about this behemoth festival. It was started in 1994 as a three-day electronic and advanced music festival and has grown exponentially from its humble beginnings: with 115,000 attendees from 101 countries in 2016. From its 15,000 capacity SonarClub to its multiple open-air venues and cosy electro-tents you're simply spoiled for choice. Sonar 2019 is the 26th anniversary of the festival and artists include Four Tet, Arca, Leon Vynehall, DJ Koze, Underworld, Red Axes, Vince Staples, Fennesz and more.

Carrer de Zamora, 45, 47, 08005 Barcelona


July 18th, 19th, 20th


€125.00 (2 nights) – €290.00 (VIP pass).
July 20th, 2019
Clubs
What better way to Carpe Diem a Saturday without going to the CLUB CARPE DIEM and have a crazy night full of adventures with your friends? Don't forget to bring your most comfortable shoes as you'll probably be dancing all night long to the best house beats!
You can't miss Saturday night at OAK! Dance all night to the mix of fresh music and commercial hits of all kind until your feet hurt. See you there!
Last but not least, don't miss SHOKO this Saturday! As always, you can expect the best hip-hop and R&B music at Shoko. Don't forget to sign up on the LIST for free entrance before 1.30 am!
Don't forget that you can sign up for the guest list HERE to get free access to those clubs!
 Poble Sec Festival
The summer Festa Major season is on the road in this beautiful city of Barcelona and the variety of these street festivals are here for amusing the audience of locals and tourists as well. Now it's Poble-sec's turn for its big neighbourhood party, with things to do every day from July 19 to 28. The area of Poble-sec is an urban market that rises between the Montjuïc mountain and the Paral·lel avenue, by this providing a perfect meeting point. Every year, you can enjoy many festive events during these nine days, including traditional Catalan parades, correfoc fireruns, human castle building, dances, concerts and more. On the 20th of July, there is an inaugural ball of Festa Major, wherewith the celebration will be started with a concert by La Tropical at 10:30 pm. Activities are carried out at various and known areas of the neighbourhood, such as Plaça del Surtidor, Jardins de les Tres Xemeneies and Molino Theatre. The festival has been celebrated since the '90s. If you go, you'll feel for a while like you've left the city behind to enjoy a village festival of a lifetime.

Avenida del Paralelo 49, Distrito de Sants-Montjuic, Barcelona, España, 08004 Barcelona


from July 19 to 28


Free
 Explore the district of Gótico
How many times do we go through the same streets without really stopping to really see, feel or think what happened there? The idea of this route is to stop to see, really feel these streets and transport us to different times and moments that have lived in them. The point of this walking tour is to perceive the buildings, the history and the culture that they are taking with all the five senses what a human being has. This trip is for those people who not only want to walk next to these amazing buildings and sculptures but would like to understand its inner story and meaning. This wonderful guided tour departs from the Plaça Catalunya and then moving inner and inner to the center of Gótico by showing the uniqueness of this district. The walking tour takes for two hours, visiting all the must-see parts of the area. It is in Spanish, so it's also good for those who want to improve their language skills and feel such as local people. If you want to explore the history and the culture of Barcelona, you should definitely go for a roam on this nice route with your friends.

Plaça Catalunya 21, 08002 Barcelona


 July 20, Saturday 19:00-21:00


€10
July 21th, 2019
 Secrets of Horta's Labyrinth
The Horta labyrinth is the oldest park in the city of Barcelona. This tour takes you around on this beautiful park, enter the labyrinth and recover the stories that exist within it, based on Greek mythology. Ariadna and Theseus, Eco and Narcissus, Apollo and the Muses …
they will accompany you on this trip. It was officially opened as a public park in 1971. A complete overhaul followed in 1994 which changed its concept to that of a museum garden. Once Neoclassical, with a slightly Italian look, it later adopted a Romantic style. During this two-hour tour, you have the possibility to gain an insight look of its history and enjoy nature.

Passeig dels Castanyers, 1, 08035 Barcelona


 July 21, Sunday 18:00-20:30


€10
 Sunday the MEAM
On July 21 come to celebrate the World Dog Day and have a great afternoon with Social Animals App in the museum on Sunday. Enjoy a view of the Museu Europeu d'Art Modern (MEAM) accompanied by your pet. 50% of the entry will go to the Protective Society of Mataró. Social Animals is the first social network that deals with animals having their space.
In Social Animals, you register as a user and within your profile you will be able to register your pets, to share photos, comments, chat with other users, enter the ads section, have your pet's calendar up to date, and be the vaccine agenda, hairdresser, walks or what you need to remember. We want to enjoy leisure with our pets and that is why we have created Social Animals, space where you can publish your photos and activities, as well as socialize with other users and pets. Social Animals brings you closer to the world of wildlife in a fun, visual, practical and comfortable, do not let your pet does not have its social network and download the application as soon as possible and start enjoying.

 Carrer de la Barra de Ferro, 5, 08003 Barcelona


 July 21, Sunday


€9
And Don't Forget!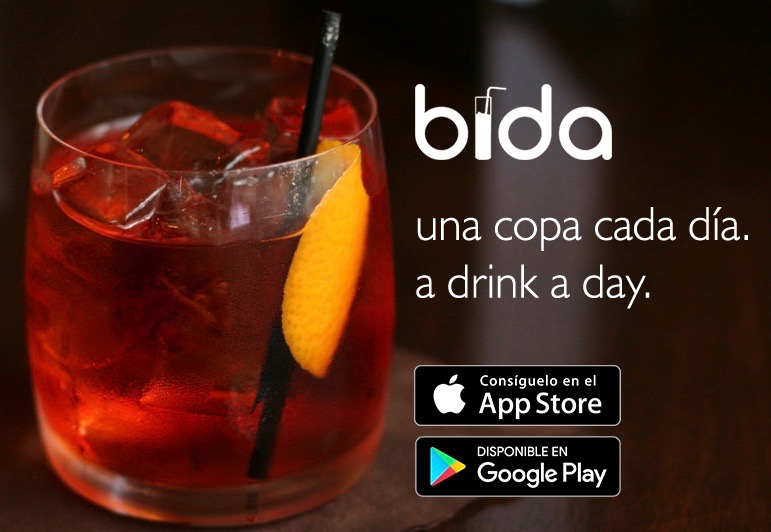 Drink-a-day is already a well-known concept in New York City and Los Angeles. It has landed in Barcelona too, where the after-work culture is a growing trend, people are social and love to go out and enjoy a great time with friends. This new concept here in Spain is called Bida and is a subscription-based app that gives its members a FREE DRINK EVERY 3 HOURS at the bars of their choice. Bida is the perfect tool to help visitors and find the ideal place to enjoy incredible drinks. Do not hesitate and download the app today!
For all Barcelona-Home clients, we have a special offer:
When signing up, type the invite code "BCNHOME18" to get your first drink for free. After that, subscribe and get the following offers:
A 1 day VIP pass for €4.99
A 3 day VIP drink pass for €9.99
A 7 day VIP drink pass for €14.99
A 30 day VIP drink pass for €29.99