If you are on holiday in Barcelona and you realize you have finished your internet traffic, don't worry. Barcelona Free wifi hotspots are practically at every corner of the city, even in parks and beaches. The hotspots are generally located in municipal amenities all over town, including civic centers, libraries, sports centers and municipal markets, as well as on beaches and in parks. The spots are marked with a blue sign, similar to the one used for the metro, but instead of an M it bears a W. A complete list of stations can be found on Free wifi Barcelona's official website, where there is a map with all the hotspots of Free wifi Barcelona.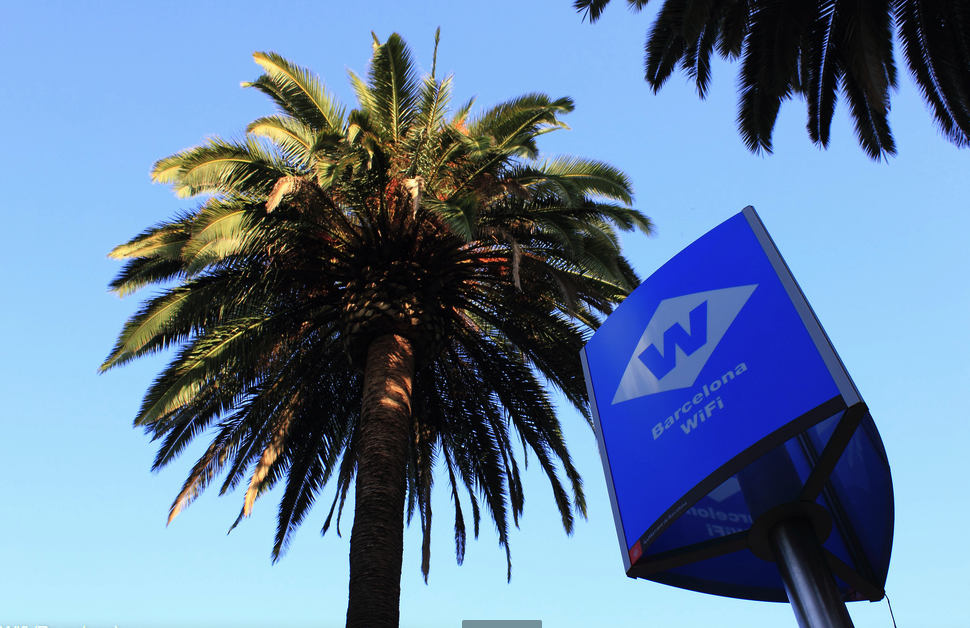 The procedure for connecting is very simple: look for Free wifi Barcelona network on your device, then open any internet page on your smartphone or computer. At this point you will see a page where you have to enter your e-mail address. You will immediately be sent a confirmation e-mail in which you have to accept the terms and conditions of the Free wifi Barcelona service, and then you can start surfing the internet.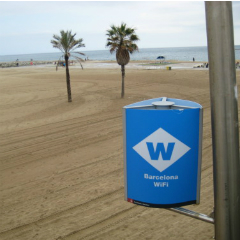 The wifi service is Free, though the connection speed is limited. IP telephony, video conferencing, peer-to peers and sites with violent, racist, adult and similar content are restricted.
The goals of the Free wifi Barcellona hotspot project include to increase the number of citizens connected through the internet and to be able to provide information through online communication channels.
So what are you waiting for? Connect to Free wifi Barcelona: it's simple, it's fast, it's useful. You can share all the photos, videos and moments of your holiday on all your social networks, even if you have finished your Giga. Free wifi Barcelona runs for your help!
Are you looking for a great accommodation in Barcelona? Look no further, we have what's right for you!