Barcelona Best Weekend Events of August
You still don't know what to do this weekend? Don't panic, our team sought the activities and events not to be missed during this warm weekend! So, ready to enjoy thoroughly? Read on!
 August 9th, 2019
Clubs
What is most attractive about the NIGHTLIFE in Barcelona is its variety, of course. You have a unique opportunity to experience several nightclubs in this city that play every kind of music you can think of. If you still don't know what to do this weekend on Friday or Saturday night, check out the list of our favorite party venues. Make the most of the weekend and explore what Barcelona has to offer!
Surround yourself with breathtaking views of Barcelona's skyline and beaches while dancing to the freshest House Classics at ECLIPSE, Barcelona's most elegant club. Get your dancing shoes ready for the Friday night spent at the top of W Barcelona Hotel!
Friday's Loyalty party at OPIUM welcomes you with fresh beats by DJ Alemany and Dany Cardenas. Opium is one of the trendiest clubs in Barcelona, which hosted big names of the music scene such as Avicii and David Guetta.
Haven't been to SUTTON before? Then you're missing out on a lot. Club Sutton, is located in Eixample, close to Avinguda Diagonal and it's easy to get there. This Friday is A La Mode with DJ's Carlos Ramos and Alberto Martin!
Girlie Circuit Festival
Fans of LGBT scene should not miss this festival was started in 2008 and created a new Lesbian culture in Barcelona. This music festival has grown exponentially from its beginnings to the Biggest European International lesbian festival. The festival is from the 9th until the 13th of August and made Barcelona for almost a week a gay and lesbian top destination. Top DJ's from all over the world like SORAYA NAOYIN, ROXELL, NOE GY, LYDIA SANZ, LEKLEIN, N3NA, STRULLE, EFRAT NAAMAN and more, are playing for you the best music.

Carrer de Mallorca, 219, 08011 Barcelona


 August 9th – 13th


€100.00 (pass)
 August 10th, 2019
Clubs
What better way to Carpe Diem a Saturday without going to the CLUB CARPE DIEM and have a crazy night full of adventures with your friends? Don't forget to bring your most comfortable shoes as you'll probably be dancing all night long to the best house beats!
You can't miss Saturday night at OAK! Dance all night to the mix of fresh music and commercial hits of all kind until your feet hurt. See you there!
Last but not least, don't miss SHOKO this Saturday! As always, you can expect the best hip-hop and R&B music at Shoko. Don't forget to sign up on the LIST for free entrance before 1.30 am!
Don't forget that you can sign up for the guest list HERE to get free access to those clubs!
 Latin rhythms in PortAventura Park
The Latin rhythms in PortAventura Park is a special event in the park it's the 10 edition of Latin rhythm in PortAventura Park. You can enjoy the 6 worlds of the park from 6 to 2 o'clock at night. This special night is accompanied by dancers and artists, making it an even more special night for the whole family.

 Avinguda del Batlle Pere Molas, 43840 Vila-seca, Tarragona


 August 10th, Friday 18:00-02:00


 23€ Adults
 Observation of the Perseids
The Perseids meteor stream is a special event, because in most years up to 150 meteors per hour can be seen at peak times. Many of the perseids shooting stars are also particularly bright. The perseids are triggered by fragments of the comet 109P/Swift-Tuttle, which burn up when entering the Earth's atmosphere.  For this unique event, there is a special lookout point near Barcelona. You will also be able to get access to telescopes so you have a detailed view to the stars.  A great opportunity to celebrate the meteor storm with your friends and family.

 Horta Alta, 38, 43520 Roquetes, Tarragona


 August 10th, Saturday 21-24


 10€


 August 11th, 2019
 Poble De Los Freaks Festival
With Poble De Los Freaks open-air festival in the Terrassa Club in Barcelona, you will have a great experience with your friends under the nice sunny sky of Barcelona. You are exclusively inside the historic walls of an outdoor museum, which shows the different architecture styles of all regions of Spain. So this is a great opportunity for a party and experiences the culture of Spain.

 Poble Espanyol, Av. de Francesc Ferrer i Guàrdia, 13, 08038 Barcelona


 August 11, Sunday 17:00-22:00


€10

 Flea market
The Flea is the largest vintage and second-hand market in Barcelona and is located next to Les Rambles, in front of the Museum Marítim. Come for a walk and find that dress that will cost you four Euros and that you'll wear all season, that vinyl you've been looking for years or an old camera. Come in search of lost treasure, but above all, come to buy second hand. Buying second hand we face the fast fashion, and generate less waste among all less.

 Carrer de la Barra de Ferro, 5, 08003 Barcelona


 August 11, Sunday 10:00-20:00


 4€
And Don't Forget!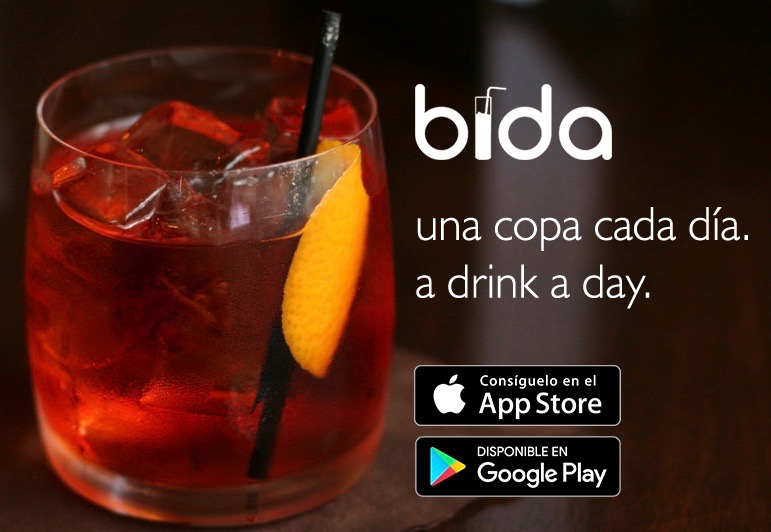 Drink-a-day is already a well-known concept in New York City and Los Angeles. It has landed in Barcelona too, where the after-work culture is a growing trend, people are social and love to go out and enjoy a great time with friends. This new concept here in Spain is called Bida and is a subscription-based app that gives its members a FREE DRINK EVERY 3 HOURS at the bars of their choice. Bida is the perfect tool to help visitors and find the ideal place to enjoy incredible drinks. Do not hesitate and download the app today!
For all Barcelona-Home clients, we have a special offer:
When signing up, type the invite code "BCNHOME18" to get your first drink for free. After that, subscribe and get the following offers:
A 1 day VIP pass for €4.99
A 3 day VIP drink pass for €9.99
A 7 day VIP drink pass for €14.99
A 30 day VIP drink pass for €29.99