You are on holiday in Barcelona, and you are tired of the usual sandwich … What to do? It's time for you to eat some great Japanese food! With our guide of Barcelona best Japanese restaurants, we offer you the best places to eat sushi, and provide the right power to keep on your tour of the city.  Sushi is a delicious food, and we will recommend the best places to eat sushi, and feeling on the other side of the world with a single bite! So read our guide on Barcelona best Japanese restaurants, you will not regret it! In Japan the word sushi literally means "sour" and refers to a wide range of foods prepared with rice. Outside of Japan it is often understood as raw fish or as a reference to a small variety of Japanese foods, such as maki or nigiri and sashimi (which in Japan is not considered sushi because it is made of only fresh fish). This dish is now widespread all over the world, it is the Japanese food for excellence, such as Spanish paella, Italian pizza or American burger. Before going to our guide on Barcelona best Japanese restaurants, it is better to review a bit of history and discover the origins of this wonderful food, sushi.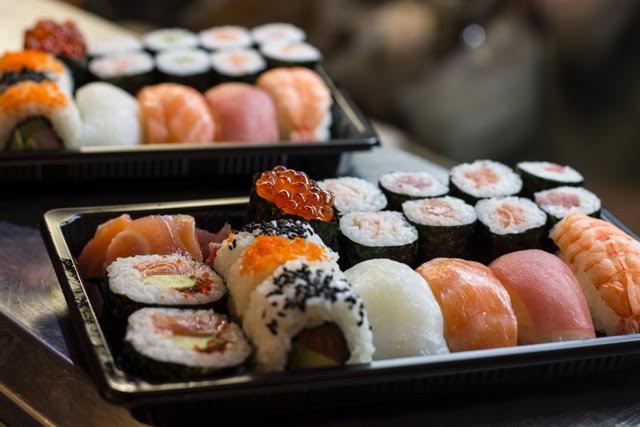 The origins of sushi are very uncertain as for the time. The most widespread opinion is that it was brought by Buddhist monks who returned from China in the seventh century. So it would seem to come from a Chinese tradition, even if the Japanese later introduced this meal to the world.
Very similar to the sushi was a preparation that appeared in Japan already with the introduction of rice cultivation, around the fourth century BC, variant of an ancient method to preserve the widespread fish in Southeast Asia and China: raw fish it was arranged in layers with salt alternating with rice and kept pressed for a few weeks; later it was left to ferment for months. This type of sushi is called narezushi, still very popular in the Tokyo area. In the seventeenth century began to add rice vinegar to shorten the time of fermentation of rice and the fish was marinated or cooked.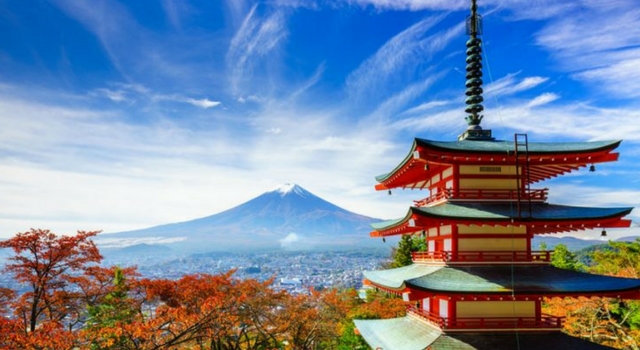 It was only around 1820 that the recipe closest to sushi appeared in Edo (today's Tokyo). Hanaya Yohei was the first to serve vinegar-flavored rice nibbles with raw fish slices on his counter. Since then, the sale of sushi on the street has become widespread use. A curious thing was the white curtain attached to the stalls on which customers cleaned their hands after eating sushi. A foolproof system to find the best retailer was to look at the tent: the more dirty it was, the more the place was frequented and therefore, probably, the more the sushi was good.
Since then, sushi has spread throughout Japan and around the world giving rise to many variations: this is because sushi has had to adapt to the tastes of every world population, so in every nation there are endless variations that distort sushi . For this, with our guide on Barcelona best Japanese restaurants, we will offer an infallible guide on where to go absolutely to eat, and enjoy the Barcelona best Japanese restaurants.
# Barcelona best Japanese restaurants
Sushibo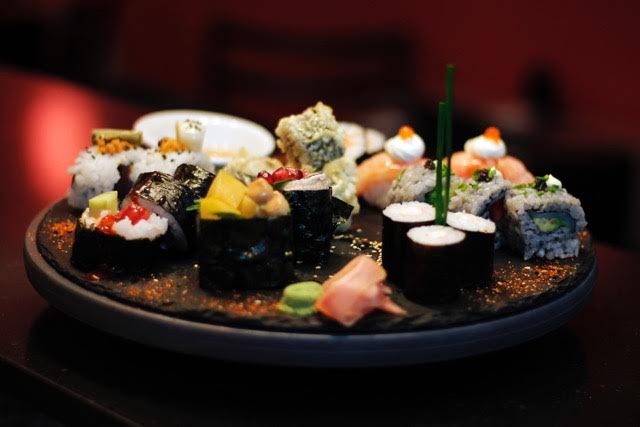 Our first choice? Restaurant Sushibo Barcelona! It has become our favorite among Barcelona best Japanese restaurants in Eixample! Not only because of their delicious sashimi but for the all the options that they proposed. You don't want to get out of your house but you are still craving some sushi? No problem, Sushibo will deliver to you! Order online or call them on the number below. If you are passing by the restaurant but you are feeling like eating at home, you can just take away! Their restaurant in Gracia is mainly for food to go due to its smaller size compared to their restaurant in Carrer de Casanova.
Sushibo also has an option for when you are having some friends over: The Sushi Box. If you want to host a bigger event such as a wedding or any private celebrations, you have the possibility of hiring them for catering! They will offer you a variety of quality gastronomic combinations of both sushi and cooked dishes based on their menu. However you can ask to customized to meet your needs and wishes. If you want to learn how to make sushi, the restaurant also proposes a Workshop for 30 euros. It includes the ingredients, cooking rice, development of pieces makisu (hosomakis, futomakis & uramakis), the arrangement of sushi on the plate and finally the tasting.
We have something for all our Barcelona-Home clients:
15% of discount in restaurants, take away or delivery orders online or by phone. You just have to use the promo code BCNHOME to identify yourself! (Menus are not included in the promotion).
MAKE YOUR ORDER NOW or BOOK A TABLE writing the code in the Specific requests.
Downland our Sushibo menu here.
Address: Carrer de Casanova, 94 and Ronda General Mitre, 220 Barcelona
Opening Hours: Everyday 13.00-16.00; 20.00 – 23.00 / Friday and Saturday 19.00 – 00.00
Telephone: 934154078
Website: sushibo.cat
Interested in staying in Barcelona? Have a look at our apartment in Eixample!
Matsuri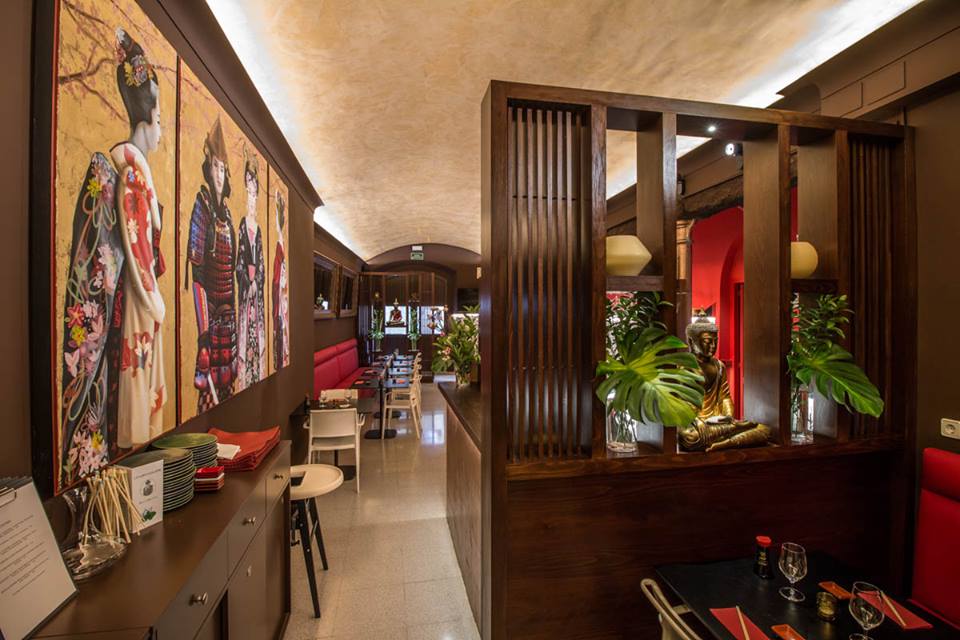 Matsuri Barcelona can brag to have an international head chef who works for restaurants among the most refined one in the world. It is considered as one of the best sushi restaurants in Spain. You can savor their delicious dishes and incredible quality. Situated in the Gothic district, the restaurant is designed to create a zen and relaxing atmosphere, bringing peace and tranquillity in a very livened up district. All of the dishes are signed by Chef Edo Komori Environment. The restaurant has its own sushi bar which offers good quality sushi.
Address: Plaça del Regomir 1, Barcelona
Opening Hours: Sunday – Thursday 20.00-23.30, Friday and Saturday 20.00-24.00
Sunday closed
Telephone: 932 681 535
Looking for an apartment in the area? check out our apartments in Barri Gothic!
Tokio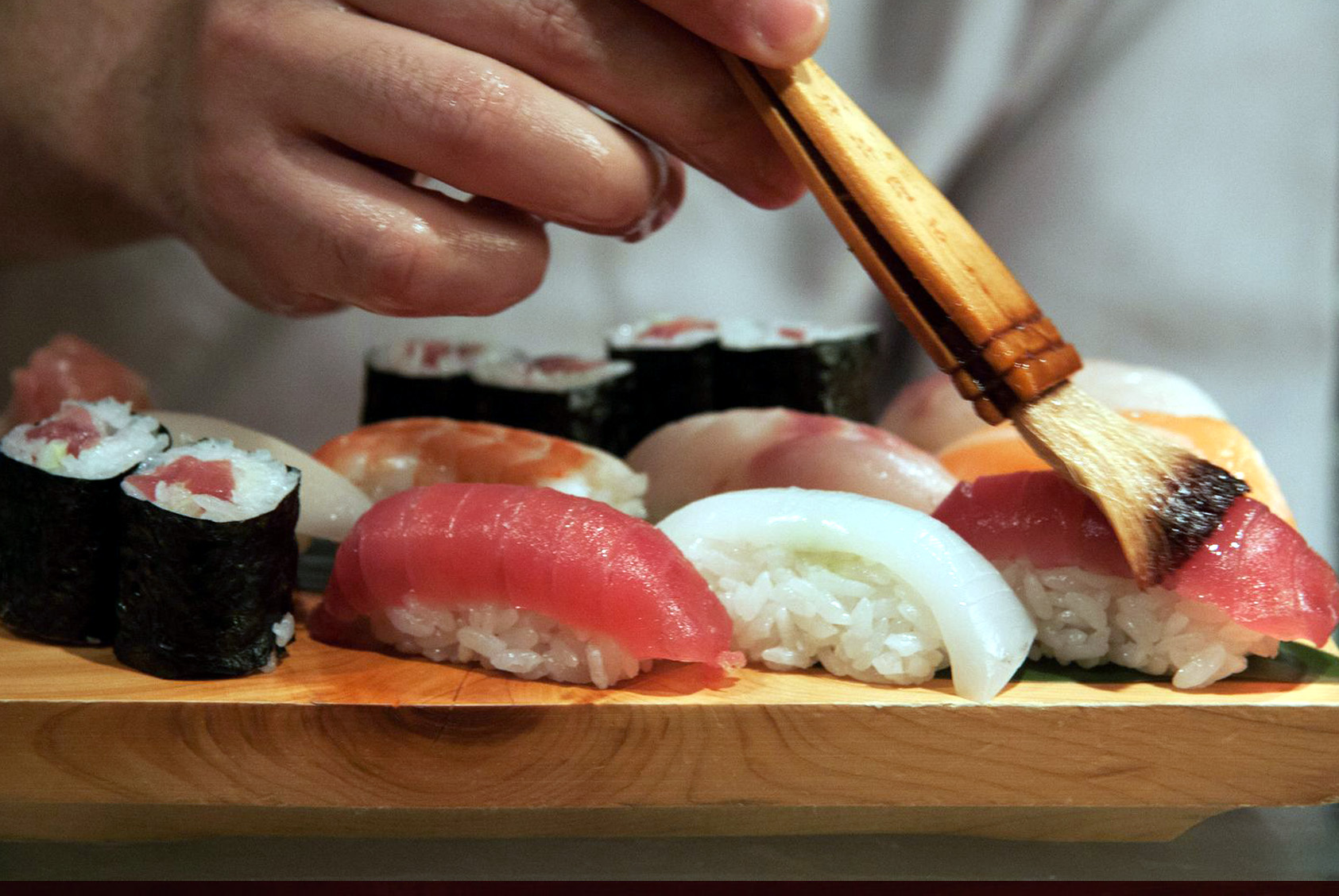 Sushi buffet! A sentence that all the amateurs of sushis want to hear. If today's menu is not enough for you, thus go to Tokyo, in Gràcia, where you can eat as much sushi as you wish. The prices are pretty cheap (lunch menu for 10€ per person and 15€ for dinner). The fish at Tokyo is super fresh and the restaurant offers a wide selection of hot and cold dishes.
The waiters at Tokyo Sushi are very friendly and pleased to offer sushi newbies advice on what to order. The restaurant is the perfect choice for couples, families or larger groups of friends. Book your table in advance to make sure to have a seat! What are you waiting for? Give in to temptation and enjoy as much sushi as you want!
Address: Carrer de La Riera de Sant Miguel, 19, Barcelona
Opening Hours: Monday-Sunday 13.30-16.00; 20.30-23.30
Telephone: 933 176 180
Need a place to crash after some sushis? Have a look at our apartment in Gracia!
Sushiya

The fourth in our guide Barcelona best Japanese restaurants is Sushiya, a restaurant divided into two parts, since it has two venues, both located in El Gotico. Sushiya is one of the most popular restaurants, both for its cheap menu of the day (between € 9.20 to € 12.80, depends on how many you consume) and for its central location, in a place frequented by both tourists and local people, which make it perhaps the best known among Barcelona best Japanese restaurants. For this reason the two restaurants fill up quickly, and it is better to slightly anticipate the time of your lunch or dinner to find a table and enjoy this corner of Japan in Europe. The service, even if it is a very busy restaurant, is truly exceptional and quality is guaranteed, so what are you waiting for? Try Sushiya now, and prepare an experience that involves all 5 senses.
Address: Carrer Quintana, 4  –  Carrer Cometa, 3, Barcelona
Minamo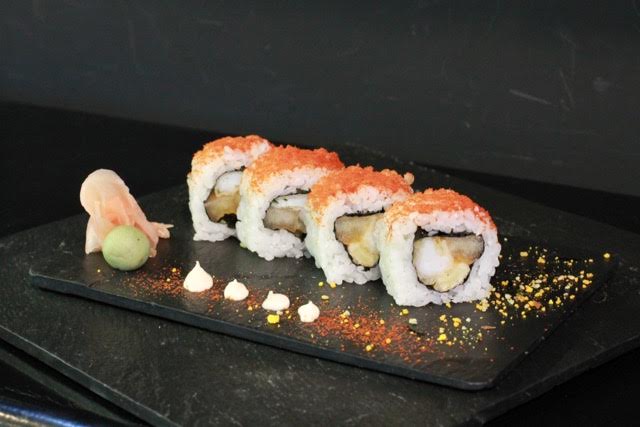 Continuing our list on Barcelona best Japanese restaurants, now we will talk about Minamo, the best Japanese restaurant in terms of quality. It could easily be considered a luxury restaurant. The furniture is well cared for with references to Japanese culture and tradition, combined with the unrivaled luxury of the nineteenth-century European neoclassical decoration. The food is high class, with the best chefs working side by side to offer an excellent customer service. In addition, the area and the local are very calm and quiet, so as to temporarily detach themselves from the chaotic city life. For its tranquility and its great food, sometimes this restaurant is used by a businessmen to discuss their business. So try this restaurant, because it is a unique experience: only during a holiday in Japan, home of sushi, you will be able to find something better!
Address: Carrer del Bruc, 65, Barcelona
Toyo
The last suggestion of our list on Barcelona best Japanese restaurants is Toyo. This is the classic "all you can eat" Japanese restaurant where, against a fixed payment (10 euros for lunch, 15 euros for dinner), you will be able to eat all that you want without limits, almost to bursting. The restaurant is made up of various tables, placed around the classic sushi train (a conveyor belt that runs between the tables), where you can catch up on what you want to eat when you want to eat it! The meals served are both hot and cold, everything depends on your tastes, and the quality of the service is excellent. You can taste the classic Makizushi ("rolled sushi"), a meatball, cylindrical or conical that is most familiar to most Europeans, or California Roll, born in the United States to accept the idea of raw fish, and it is a maki with avocado, surimi and cucumber in which the outer layer of rice is sprinkled with toasted sesame seeds. But we do not want to further ruin the surprise: when you're in town, try the Barcelona best Japanese restaurants, and enjoy this experience to the fullest!
Address: Carrer del Torrent de l'Olla, 10, Barcelona
Are you looking for a great accommodation in Barcelona? Look no further, we have what's right for you!