You do not know what to do this weekend? Do not panic, our Barcelona-home professionals' team sought the activities and events not to be missed during this long weekend! So, ready to enjoy thoroughly? Read on!
July 5th, 2019
Clubs
What is most attractive about the NIGHTLIFE in Barcelona is its variety, of course. You have a unique opportunity to experience several nightclubs in this city that play every kind of music you can think of. If you still don't know what to do this weekend on Friday or Saturday night, check out the list of our favorite party venues. Make the most of the weekend and explore what Barcelona has to offer!
Surround yourself with breathtaking views of Barcelona's skyline and beaches while dancing to the freshest House Classics at ECLIPSE, Barcelona's most elegant club. Get your dancing shoes ready for the Friday night spent at the top of W Barcelona Hotel!
Friday's Loyalty party at OPIUM welcomes you with fresh beats by DJ Alemany and Dany Cardenas. Opium is one of the trendiest clubs in Barcelona, which hosted big names of the music scene such as Avicii and David Guetta.
Haven't been to SUTTON before? Then you're missing out on a lot. Club Sutton, is located in Eixample, close to Avinguda Diagonal and it's easy to get there. This Friday is A La Mode with DJ's Carlos Ramos and Alberto Martin!
World Roller Games 2019 Barcelona
From 4 to 14 July 2019 Barcelona will experience the world's largest event comprising all the world championship roller sports disciplines as regulated by the World Skate international federation. During eleven day intensive competition, the World Roller Games will see more than 4,000 athletes in action and will crown the world's best in eleven very diverse disciplines such as Alpine, Artistic, Roller Freestyle, Downhill, Inline Freestyle, Inline Hockey, Rink Hockey, Roller Derby, Scooter, Speed and Skateboarding. There will be more than 4120 athletes from 81 different countries. This will be a total of 128 competitions in 11 days. Don't miss it, so much fun and thrills guaranteed !

Passeig Olímpic, 17-19 in Barcelona


4th to 17th of July


from 6€ to 190€ (single-passes-prenium pack)
July 6th, 2019
Clubs
What better way to Carpe Diem a Saturday without going to the CLUB CARPE DIEM and have a crazy night full of adventures with your friends? Don't forget to bring your most comfortable shoes as you'll probably be dancing all night long to the best house beats!
You can't miss Saturday night at OAK! Dance all night to the mix of fresh music and commercial hits of all kind until your feet hurt. See you there!
Last but not least, don't miss SHOKO this Saturday! As always, you can expect the best hip-hop and R&B music at Shoko. Don't forget to sign up on the LIST for free entrance before 1.30 am!
Don't forget that you can sign up for the guest list HERE to get free access to those clubs!
Festival Cruilla
The Cruilla 2019 is four days of fun at the seaside, four days to share with you. From 3 to 6 July, the Parc del Fòrum will host the biggest summer party. Black Eyed Peas, Kylie Minogue, Foals, Vetusta Morla, Parov Stelar, Natos and Waor and ZAZ are some of the posters of the tenth edition of the festival. For 10 years, Cruïlla pursues the dream of creating the perfect setting for your favorite concerts. A place to live unforgettable moments with friends, as a couple or as a family. A festival where you can rest on the lawn or give everything to the front row, where you can find a show of La Fura dels Baus, a correfoc or a giant, where you can laugh with the best comics today. Once again, they will create a small city in the city, a space where there is also gastronomy, technology, fashion and much more. The biggest summer party !

Parc del Forum in Barcelona


3 to 6th of July


From 25€ to 160€ (tickets from 1-2-3 or 4 days)
Rockfest Barcelona
Rock Fest Barcelona already has a date for its sixth edition. It will be on July 4, 5, 6 and 7 of 2019 in the Parc de Can Zam, in Santa Coloma de Gramenet. An expanded edition to four days whose poster we will be giving news from the next month of August. It will be the continuation to a fifth anniversary that has been the highlight of the festival so far and that has had the massive support of followers of Rock and Heavy Metal coming from all over the world. They have planned reductions with the Renfe train and the airline Iberia if you want to go to the festival. Plus, there will be a shop to buy everything you need. Do not hesitate to check out their official website which is very complete!

Parc de Can Zam in Santa Coloma de Gramenet


4 to 7th


From 9€ to 120€ (1 to 4 days)
July 7th, 2019
Matinée Summer Festival in Illa Fantasia
Matinée Summer Festival is the biggest dance event in a water park. This refreshing and massive daytime festival attracts thousands of people ready to celebrate the beginning of the summer in pure Matinée style: by dancing in the sun and enjoying the best dance music on the planet. And Illa Fantasia is the biggest water park in Europe! Enjoy it's summer season now!

Illa Fantasia


7th


43,40€
Grec Festival
The Grec Festival of Barcelona is the main event in the city with theater, dance, music and circus. It is a festival with a long tradition that in 2019 will reach its forty-third edition. The Grec Festival has become during this time not only the main cultural attraction of the Barcelona summer, but also a reference in the European calendar of festivals. Its name takes its name from the main festival space, where the inaugural sessions are invariably organized: the Teatre Grec of Montjuïc, an open-air theater inaugurated during the Universal Exposition of 1929. El Grec is promoted by the City Council of Barcelona, which in turn involves a large number of businessmen and private promoters of the city, who largely organize the shows and assume the production tasks. The festival is financed with public money, the contributions of the sponsors and the sale of tickets.

Grec theater of Montjuic in Barcelona


1 to 31th of July


Various prices
And Don't Forget!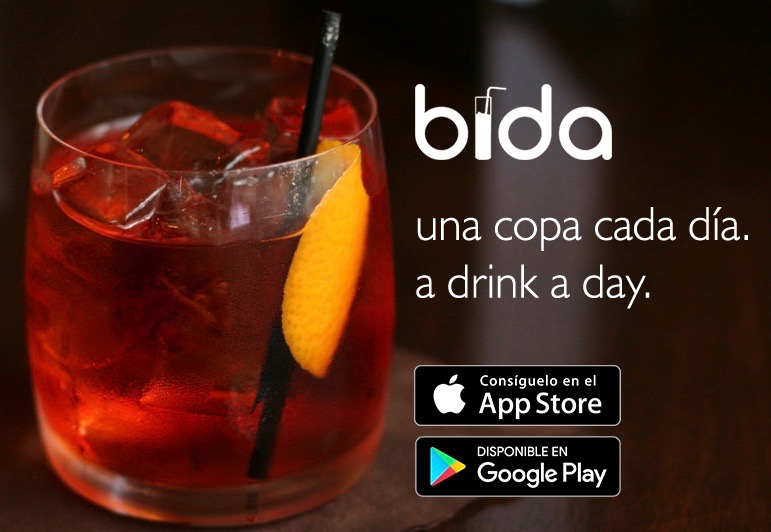 Drink-a-day is already a well-known concept in New York City and Los Angeles. It has landed in Barcelona too, where the after-work culture is a growing trend, people are social and love to go out and enjoy a great time with friends. This new concept here in Spain is called Bida and is a subscription-based app that gives its members a FREE DRINK EVERY 3 HOURS at the bars of their choice. Bida is the perfect tool to help visitors and find the ideal place to enjoy incredible drinks. Do not hesitate and download the app today!
For all Barcelona-Home clients, we have a special offer:
When signing up, type the invite code "BCNHOME18" to get your first drink for free. After that, subscribe and get the following offers:
A 1 day VIP pass for €4.99
A 3 day VIP drink pass for €9.99
A 7 day VIP drink pass for €14.99
A 30 day VIP drink pass for €29.99