Everybody knows that Barcelona is one of the world's most popular tourist destinations attracting millions upon millions of visitors each year. With Sagrada Família, Park Güell or all of the historical spots located in Barri Gòtic, there's no wonder, right? So, if you're visiting Barcelona and want to see all of its beautiful landmarks, be sure to find a place to stay as near to the most famous places as possible! Our selection of apartments for sightseeing lovers might be helpful:
Lovely and bright apartment offering a chance to enjoy and admire the wonderful Sagrada Família. The double bedroom features an office, where you can work in a relaxed atmosphere. The other bedroom features a large wardrobe to store plenty of luggage, in case of a long stay. The kitchen and bathrooms, with finishes of high quality, have all the essentials to have a pleasant stay.
The neighborhood of Sagrada Familia is one of the most remarkable areas. It is very quiet and situated only a few minutes from the city center. Not far from the apartment you will find sightseeing buses, metro lines, touristic information centers, restaurants, tapas bars and shops. This apartment guarantees to get to the major landmarks within few minutes!
Reference number: BH-2030

From 101€/night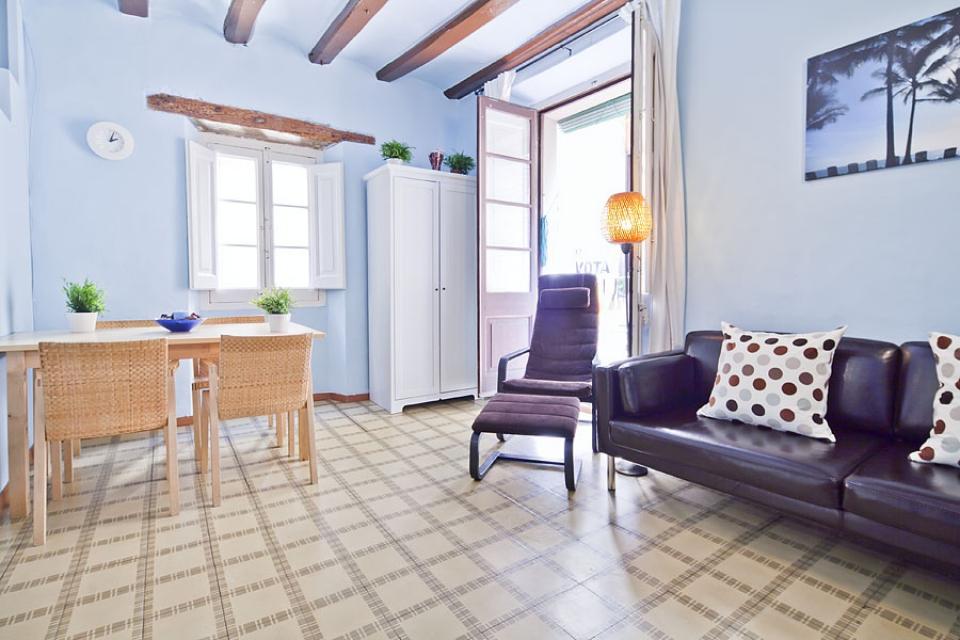 Lovely apartment with a cheerful interior design and great central location near Plaça de Catalunya and Urquinaona. The stylish residence features soothing baby-blue walls, elegant wooden beams in the ceiling, smooth mosaic tiled floors and patches of exposed brick, which add a rustic touch. The living room, furnished with a polished black couch and simple wooden dining table leads to a sunny balcony, which allows a nice breeze to blow through the space on a warm summer day.
You will enjoy the privilege of being near many famous attractions, including the Arc de Triomf, Ciutadella park, Catedral de Barcelona and Born Cultural Center. This area is known for its beautiful plazas, such as Plaça de Marquilles and Plaça de Sant Pere, perfect for a leisurely lunch outside. See a show at nearby Palau de la Música Catalana and dine at one of the many wonderful restaurants of the neighborhood. Finally, treat yourself to a relaxing day at Aire de Barcelona spa.
Reference number: BH-3079

From 161€/night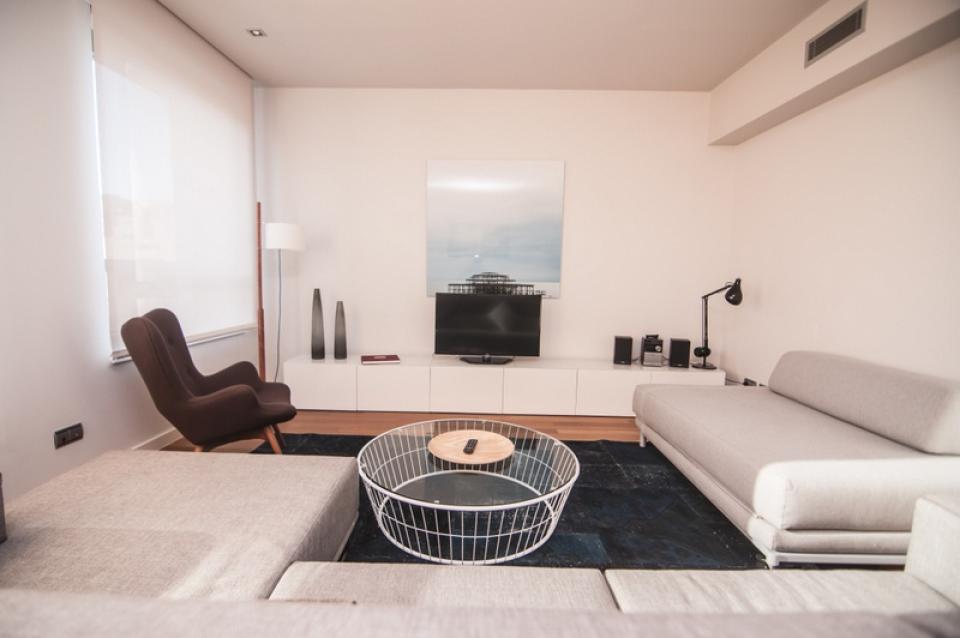 This centrally located luxury apartment will allow you to discover the magical city of Barcelona while still feeling like at home. Allowing you to enjoy all the amenities of a luxury hotel in the privacy, comfort and convenience of your own apartment. It is located in the prestigious Passeig de Gracia – one of the most important streets of Barcelona, with breathtaking views of the city and within walking distance of the famous Plaça de Catalunya, historical and cultural center of the city.
This wonderful apartment on the fifth floor of a downtown building is able to accommodate up to six people comfortably. Spacious and comes with a fully equipped kitchen, dining area, living room and great room with king-size bed and a en-suite bathroom. There is also another bedroom with two individual beds and a foldable sofa bed for 2 people in the living room. The apartment comes equipped with everything you need for a memorable stay in Barcelona.
Reference number: BH-1574

Our offering of places to stay when in Barcelona is, of course, wide – take a look for more apartments in this historical mecca for your perfect holiday full of sightseeing!
Looking to rent an apartment in Barcelona? Check out our SPECIAL DEALS ON APARTMENTS all over the city with Barcelona-Home!