Have you ever faced the struggle of carrying your luggage around all the time and everywhere you go? Do you want to enjoy your last day in Barcelona without having to carry suitcases around and worrying about the safety of your belongings? The concept from BAGBNB, the very first luggage storage network, gives you the opportunity to enjoy your day without this burden. It offers a pleasant and convenient service that will boost your mood and make leaving our beautiful city a little less painful!
With BAGBNB, you can now enjoy your last moments traveling without the hassle of bringing your luggage along with you. just simply choose your location, the drop-off time and pick-up time that works the best for you and your schedule for that day.
How it works
The BAGBNB community is set up by hundreds of local businesses. There are more than 500 luggage storage locations available worldwide.  These businesses are called "Angels''. Before a business can collaborate with BAGBNB, it will first need to be verified to ensure the safety of your luggage. Besides that, each bag is covered by a €200 guarantee.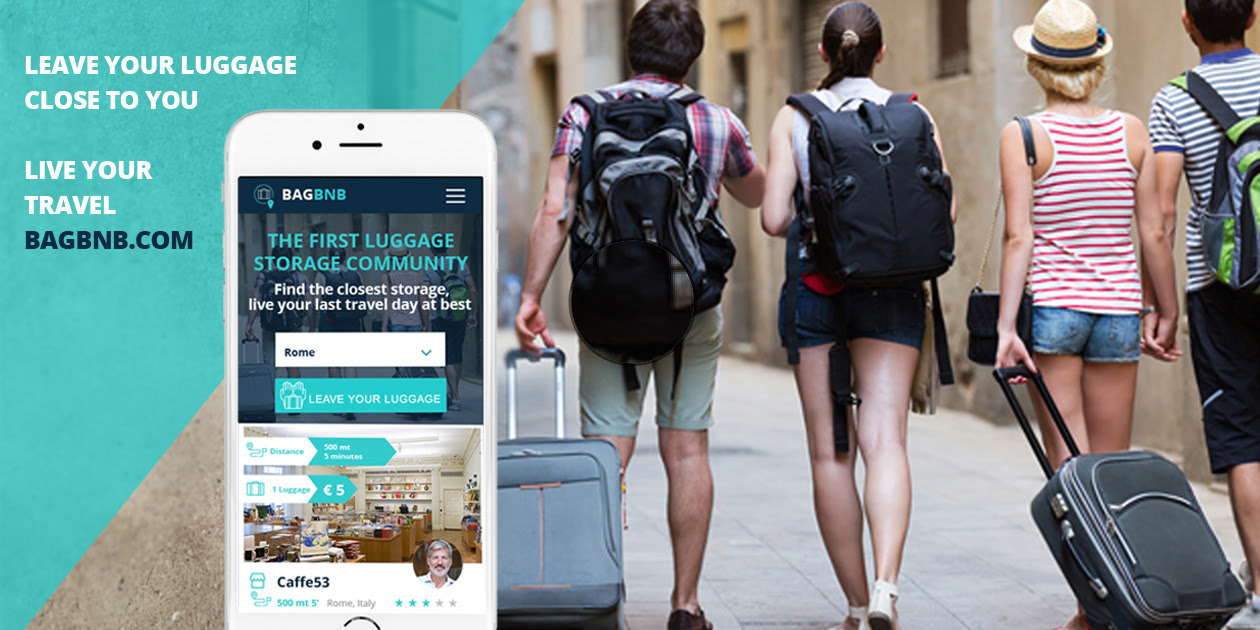 Find your Angel

On the BAGBNB platform, you can look up the closest Angels in your area by simply choosing your preferred location. Moreover, some Angels offer additional services that you can make use of, like bike rentals, food, and ticket printing.

Book your storage

After you've chosen your Angel, you can book your storage online and immediately securely pay for your luggage storage with the credit card or PayPal. You don't have to worry about the size of your luggage because it is a fixed price and unlike airlines, they won't charge you extra for larger or heavier luggage items! In Europe, the price is only €5 per bag per day.

Leave your luggage at the Angel

Once the booking is completed, you will receive a full summary of your booking including the details of your chosen Angel. All you have to do next is arrive at your Angel's location and then you can just leave your luggage there. Once there, you will be asked to sign a deposit statement document.

Pick up your luggage

When you're picking up your luggage again, arrive by the check-out time you stated when you made the booking. If for any reason there is a change in your itinerary, you can simply contact your Angel and communicate with them about your check-out time change.
Are you looking for great accommodation in Barcelona? Look no further, we have what's right for you!