The Costa Brava is a coastal region of Catalonia in the north of Spain. It goes from the town of Blanes (60 km northeast of Barcelona) up to the French border. The Costa Brava has a lot to offer: beautiful beaches, breathtaking landscapes, great summer climate, nice hotels and restaurants which make it a very interesting tourism destination.
Along the Costa Brava region of Catalonia, there are around one hundred art galleries. Showcased on the walls of these wonderful galleries, you can observe diverse art styles. Most of the works are from local artists, several of whom were determined to illustrate the fascinating environment of the Costa Brava region. The beautiful natural landscape draws many international artists who are in search of inspiration. During the summertime this area has the highest concentration of artistic activities in Catalonia, converting every corner into an impromptu art gallery!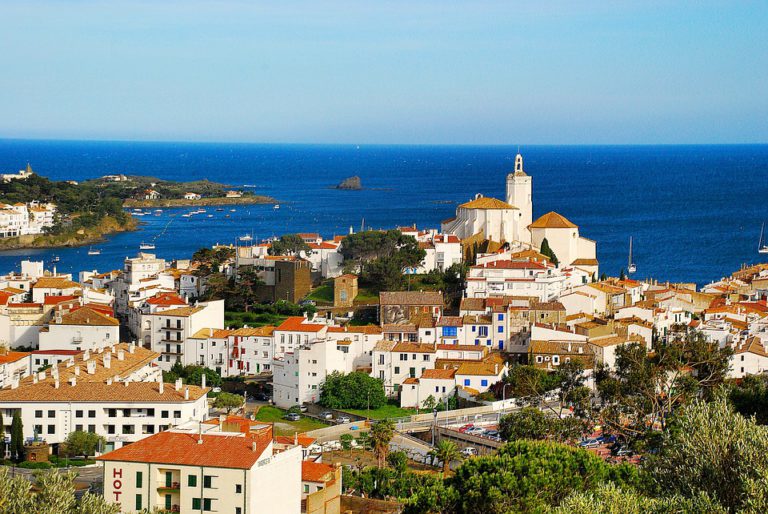 This beautiful village has always been an attractive place for artists to visit or stay in. It is located in the region of Alt Emporda, which is said to be blessed with light perfect for painting or photography. Just to name a few renowned artists who have passed through this privileged town on the Mediterranean coast: Salvador Dali, Picasso, Duchamp and Meidfren. Today, Cadaqués is considered the town with the most artists per square meter in the world and remains the favorite meeting point for many painters.
The art galleries in Cadaqués offer a diverse mix of styles and the opportunity to even meet some artists sometimes. The most famous galleries are The Workshop of Tabakov, The Patricia Sicardi Workshop Gallery, The Mercedes Gallardo Cadaqués Friendship Society and The Patrick Domken Gallery, which not only serves as a gallery but also as a place to host music performers.
Wandering through the streets and discovering the art galleries of the town is undoubtedly a must-do experience that you should take advantage of when visiting the Costa Brava. Many people travel to the Costa Brava from Barcelona for a day trip or for the weekend. So you can book your accommodation in Barcelona and then make the trip to the Costa Brava, it should not be too far away or too difficult for you.
How to get there:
Car: Take the B-10 from Via Laietana, Carrer Dr. Aiguader to Exit 22, then drive on AP-7, take exit 4 and follow the N-11 to GI-614. This route will take approximately 50 minutes.
Air: The nearest airport is Girona airport. Once there, you can take the bus departing every hour until midnight and only from Monday to Friday.
Trains: This is probably the most convenient option. There is a train every 45 minutes, every day of the week. If you need more information, you can check their website.