Looking for some affordable apartments near Clinica Planas? Then, Barcelona-Home has a wide range of flats for patients, their families, and workers from Clinica Planas to stay in. Our accommodation can save your transportation cost and time. There is no place like home so we are here to provide you with the comfiest residence during your recovery. If you are interested in renting flats near Clinica Planas, keep reading, there must be one that suits you!
From 1146€ / MONTH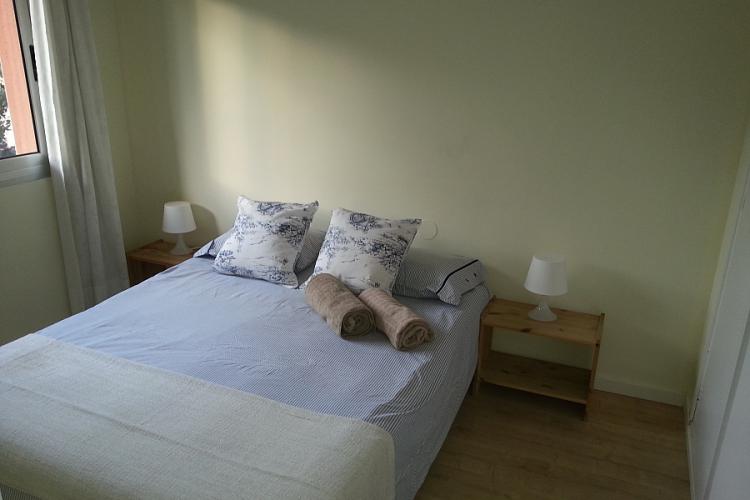 This cozy 1 bedroom apartment is perfect for patients who want to rent a budget-friendly flat right next to the clinic. The apartment can accommodate up to 4 people with a sofa bed and the living area is homey with minimalistic decoration. There is a huge bay window which brings natural light to the house. The bedroom has a double bed, some drawers, a wardrobe and it is perfect for resting after the medical treatment.
Located in a quiet residential area, this apartment is the best option for patients who would like to stay away from the crowded and noisy city center. It is situated next to the metro station Reina Elisenda which makes traveling around so easy. There are also many small shops and restaurants nearby with a short 5 minutes' walk to the clinic. It is the ideal place for patients who would like to live close to Clinica Planas for any aftercare services.

From  104€ / NIGHT
From  2800€ / MONTH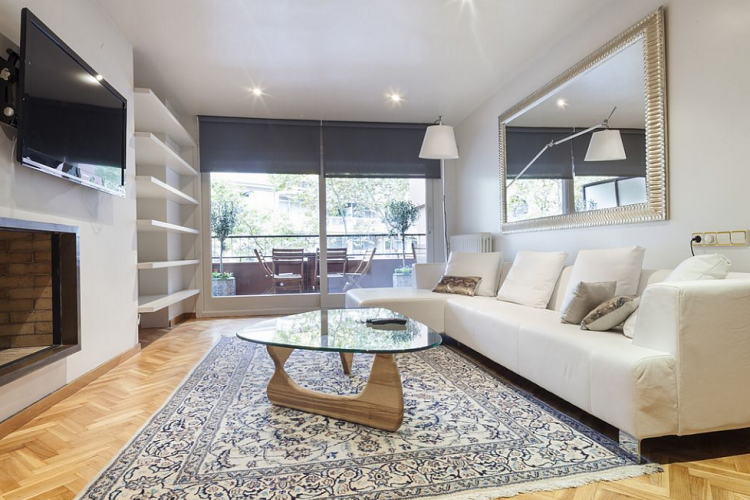 Situated in the center of Sarria, this modern and stylish apartment is perfect for patients who plan to live with family members and would like to have a more luxurious stay. The entire house is decorated with white and wooden furniture, making you feel so comfortable and homey. It has altogether 4 bedrooms and two of them has access to the charming private terrace. The living room is very spacious with a huge white sofa that is suitable for hosting family or friends. It also has access to the balcony for you to admire the breathtaking scenery. Two of the three bathrooms have bathtubs and it is perfect for a relaxing bath after the therapy. The modern kitchen is fully equipped with coffee maker and dishwasher, it has everything you need!
The location of this flat is extremely convenient, it merely takes a 12 minutes' walk to the clinic and a 7 minutes' walk to the metro station Sarria. It is surrounded by numerous shops and dining places so you can treat yourself a decent meal nearby after the long treatment.
License: HUTB-010901

From 106€ / NIGHT
From 2750€ / MONTH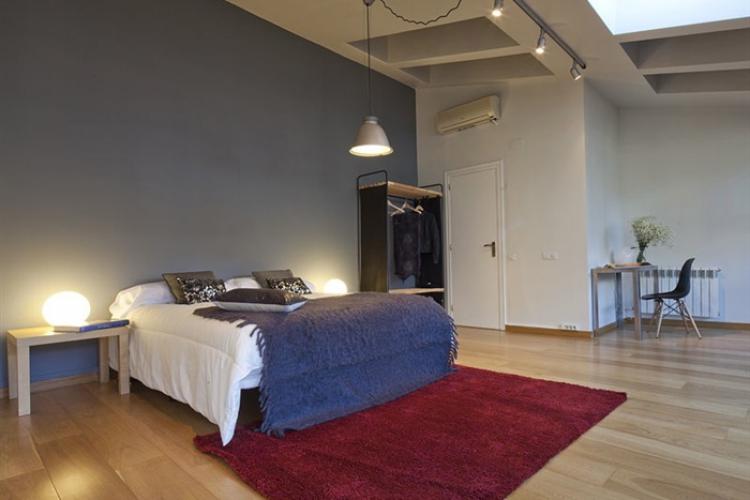 This classy duplex penthouse is great for patients who want to rent a rooftop apartment overlooking the exquisite view of Bonanova district, one of the most superior places in Barcelona. The apartment has a lovely private terrace with two comfy deck chairs, some wooden chairs, and a rustic table. The kitchen is fully equipped and nicely decorated with some plants. There are altogether 3 bedrooms and every one of them is garnished with quality wood furniture and wardrobes, giving you a homey and elegant atmosphere. The marble tile bathrooms create a sophisticated ambiance, with a bathtub that is perfect for patients to relax in it after a tiring day. The living room is filled with natural light and a warm and welcoming atmosphere, the softly curved 4 seater sofas are ideal for lounging and recuperating from the medical treatment.
Situated in the Bonanova district, this penthouse has the most favorable position. It only takes 5 minutes to walk to the closest metro station El Putxet and there are many shops and restaurants in the neighborhood. Patients can walk around and have some fresh air in the two leisure parks El Parc del Turó del Putxet and Parc de Monterals. This apartment has it all!
License: HUTB-003333