El Día de la Inmaculada Concepción, or the Feast of the Immaculate Conception, is a national occasion where Roman Catholics celebrate the "miraculous conception "of the Virgin Mary. Each year, on the 8th December, Barcelona celebrates El Dia de la Inmaculada Concepcion, as a large part of the Spanish population are Roman Catholics and they considered it as the beginning of the Christmas time frame.
Even though no special events take place during this day, still Barcelona has a lot to offer. You don't want to miss the Christmas atmosphere outside, especially with its gorgeous decorations and lights, besides we will suggest some activities that may enrich your celebration.
Activities
Nativity scene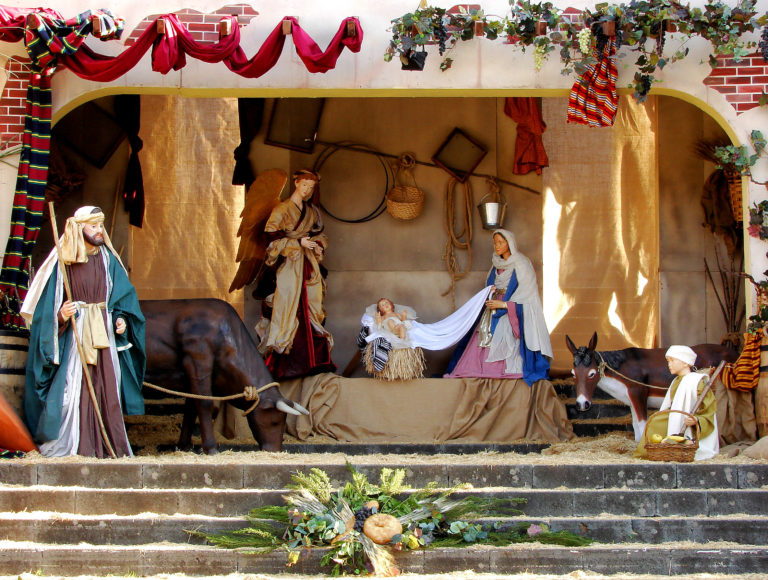 The impressive nativity scene outside the Town Hall in Plaça Sant Jaume, where basically you will find the square full of large figures and scenery that you can walk through them.
It's really a great opportunity for a family trip besides it is the only nativity scene in the center of Barcelona that is open to the public this early in December.
Barcelona Cathedral
It is a wonderful day to visit Santa Església Catedral Basílica de Barcelona in El Gotico, particularly the small chapel within the church devoted to the Immaculate Conception (Capella de Inmaculada Concepcion). It's on your right as you enter the building, and it opens to the public for this special day and worshippers can be seen kneeling in prayer before a statue of the Virgin Mary.
Christmas Markets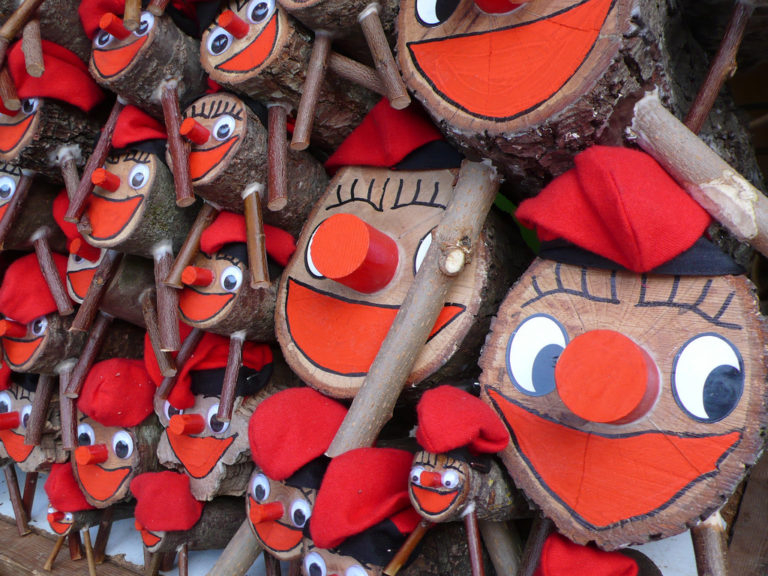 What's better than walking through the different Christmas Markets, and searching for that unique gifts, especially when it's an off day and basically all the shops are closed.
Open Christmas markets 
Fira de Santa Llúcia Christmas Market
Fira de Santa Llúcia is a Christmas market held every year around the beautiful cathedral in the Gothic quarter, and its the biggest Christmas market in Barcelona.
Address: Carrer dels Lledó, 11, 208002 Barcelona, España.
Public transportation: Metro: Jaume I (L4) / Bus: Via Laietana/Jutjats: 45, 120, V15, V17
Fira de Nadal a la Sagrada Familia Christmas Market
From November 29 to December 23, the Christmas Market at La Sagrada Familia is traditionally held every year since 1960. An open-air market, with hundred stalls where you can buy Christmas trees, figurines for the traditional crib, toys, gifts, food and crafts.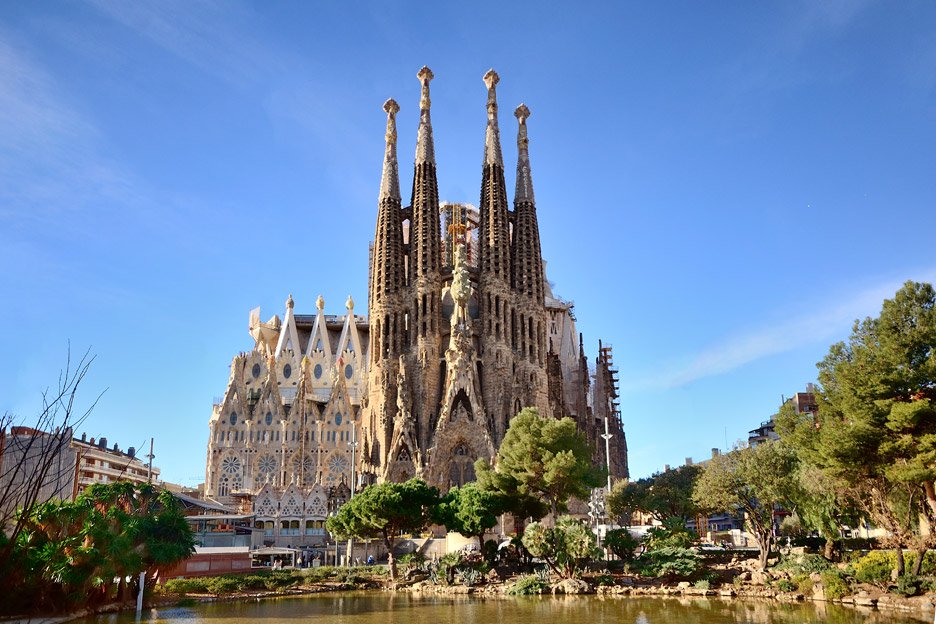 Address: Plaza de la Sagrada Familia, 108013 Barcelona, España
Public transportation: Metro: Sagrada Familia (L5 , L2) / Bus: Mallorca/Marina: 19, 33, 34, 50, 51, H10
Mercat Gòtic (Fira de Brocanters) Christmas Market
This is a small antique market located by the Plaza Catalunya. It is a smaller market, consisting of approximately twenty sellers. They sell a variety of antiques, jewelry, postcards, ornaments, stamps and more.
Address: Placa Nova, 1 Ciutat Vella El Barri Gòtic 08002, Barcelona, España
Public transportation: Metro: Catalunya (Green Line, L3) / Bus: Via Laietana/Plaça Ramon Berenguer: 45, V15, V17
If you are looking for accommodation for your stay, we are happy to help you!