(+34) 934 231 270
Easy, 10am – 6pm GMT+1
Apartamento perto da Plaza Catalunya
Ref. BHM-523 - Plaza Catalunya A (3.2
Apartamentos - 6 Espaços para dormir - 2 Quartos
Este alojamento de luxo em Barcelona é a posição verdadeiramente imbatível, junto à Plaza Catalunya e Las Ramblas. Disponível em Ronda Universitat, uma das principais avenidas do centro de Barcelona a partir de onde você pode chegar em poucos minutos a pé da Plaza Catalunya, Las Ramblas e todas as principais atrações turísticas da cidade velha. Este apartamento tem uma área de cerca de 75 m2, que pode acomodar até 6 pessoas.
É composto por 2 quartos duplos, uma casa de banho moderna com chuveiro e uma sala espaçosa, equipada com um sofá-cama (para 2 pessoas acomodar extra), com uma grande mesa com cadeiras e uma kitchenette equipado com tudo o necessário para cozinhar. Se deslocar para qualquer ponto da cidade será muito fácil Plaza Catalunya é um dos principais entroncamentos do transporte público excelente, em Barcelona. Com uma localização invejável e características, este apartamento de férias em Barcelona é a melhor escolha para um período de férias com a família como um grupo de amigos.
Equipamentos
Gerais: Ventilador, Aquecimento, Vácuo, Ar condicionado, 24 horas de telefone de emergência, Estacionamento opcional, Cama de crianças.
Banheiro: Chuveiro.
Edifício: Elevador.
Comunicações e entretenimento: TV, Internet Wi-Fi.
Cozinha: Forno, Microonda, Cafeteira, Utensílios, Geladeira, Cozinha, Freezer.
Lavanderia: Máquina de lavar roupa, Roupa da cama e colchões, Toalhas, Ferro, Cobertores.
Serviços opcionais: Cama de crianças, Jogo extra de chaves, Pacote de aniversário, Bem-vindo pacote, Pacote extra de roupa, Pacote extra de toalhas, Partido passeio noturno, Serviço de limpeza diária, Cadeira de bebé, Se permitem animais, O acesso gratuito ao top casas noturnas Barcelona. (Você pode solicitar estes serviços após a sua reserva)
Mapa
Localização: Carrer Ronda universidad
(HUTB-001259)
Os arredores
Este belo apartamento em Barcelona está localizado em uma excelente posição, a 2 minutos da Plaza Catalunya, Las Ramblas e Passeig de Gracia. Ele está localizado na Praça da Universidade direito na frente da Universidade de Barcelona, ​​uma área onde você pode encontrar todos os tipos de serviços, lojas, teatros, cinemas e desfrutar de uma variedade de bares e restaurantes internacionais. Graças à localização central, pode ser alcançado em poucos minutos das principais atracções da cidade, como o Museu MACBA ou o Bairro Gótico, onde está concentrada a maior parte das atrações da cidade.
Metro: (L1) Universitat, (L2) Universitat, (L3) Catalunya
Bus: 14 - 50 - 54 - 58 - 59 - 62 - 9 - N1 - N12 - N13 - N14 - N15 - N16 - N17 - N2 - N3 - N8
Comentários de viajantes (10 comentários)
Excellent
Extremely well located. Perfect for 4 people.
YOUSSEF | Morocco
| 18 Jun 2014 | Traduzir
Recomendado
Very satisfied
We were four people in this apartment and we loved it! Clean and nice with good location and public transportation close by. The landlord was also very helpful. Good apartment for holidays in Barcelona!
Sonny | France
| 08 Oct 2013 | Traduzir
Recomendado
pleasant stay at the apartment
We had a really pleasant stay at the apartment. We actually stayed at both apartments that BH is renting at the same building. This apartment is one the inner yard side of the building, so it is surprisingly quiet considering the location. The other apartment is one the street side with a small balcony. There was some noise form the street but nothing exceptional. Otherwise the building felt really quiet. The location is really great. Lots of things to see are within walking distance and the apartmet is within few minutes walk from main metro on bus stations (you can for example catch a bus to the beach from Placa de Universitat).
Juha | Finland
| 02 Sep 2013 | Traduzir
Ver mais
Não disponível
Selected Dates
disponibilidade
Se para as datas selecionadas deste lugar no se pode reservar e aparece no calendário anterior, provavelmente significa que este alojamento tem uma período de estadia mínima.
Neste caso, você seria capaz de fazer a reserva somente se a sua estadia igual o mais larga que o mínimo fixado pelo proprietário.
Precisa de ajuda?
(+34) 934 231 270
Easy, simple & fast
Como reservar?
Processo de reserva
1. Escolha o alojamento e começar a sua reserva
2. Complete os detalhes da sua reserva
3. Efetuar o pagamento da reserva
4. Você receberá um email de confirmação
Por que reservar com a gente?
Garantia de preço imbatível
Você só vai encontrar os melhores preços com a gente.
Pagamento seguro
Trabalhamos com as melhores e mais seguros métodos de pagamento.
Atendimento ao cliente 24 horas
Estamos à sua disposição sempre que precisar de nós, 24 horas por dia.
Não há custos adicionais
Preço de apartamentos. Sem surpresas!
Mais de 20 anos de experiência
A confiança de mais de um milhão de clientes.
Sobre o anfitrião
| | |
| --- | --- |
| Calendário actualizado: | Hoje |
| Alojamento marcada: | Sim |
| Fotos marcada: | Sim |
| Taxa de resposta: | 100% |
| Anfitrião marcada: | Sim |

Nós oferecemos o alojamento com uma licença turística entregue e regularizada pelas autoridades competentes.
Ofertas especiais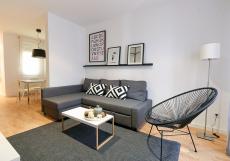 Eixample Barcelona Apartamento - Barcelona

Estúdio para duas pessoas em Barcelona - Barcelona
Apartamento em Paseo de Gracia Plaza de Catalunya - Barcelona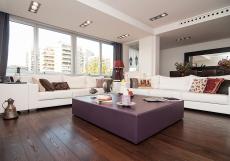 Luxo apartamento Barcelona - Barcelona

Apartamento para grupo com terraço a 10 minutos do centro - Barcelona
+34
93 423 12 70
info@barcelona-home.com
Pergunte-nos e nós responderemos em breve
10 as pessoas estão assistindo esta acomodação
Os usuários que visualizaram este lugar também tiveram interesse em:
Gostaríamos muito de ouvir a sua opinião ou pergunta!
Por favor, dê-nos seus comentários, a sua opinião é muito valiosa para nós.